A few days ago, Jio officially confirmed that they are looking to expand the beta trials of its FTTH based broadband services to the main cities across the country. And now, a new report says that Jio is also testing the cable TV STB, which will work on the same FTTH cabling.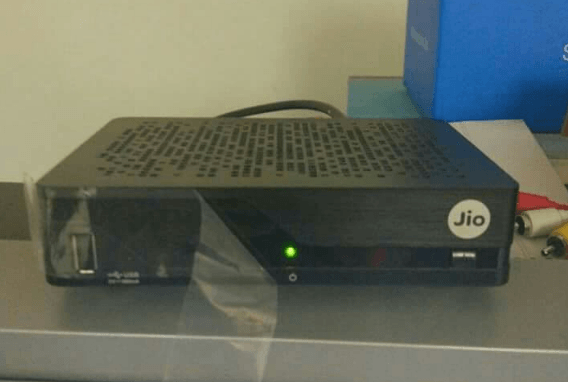 The report comes from Televisionpost saying that "Testing of cable TV set-top box (STB) is currently on. It is a hybrid box," a source close to the publication revealed.
Furthermore, the report says that the STB is Korean made, but other vendors could also come into play. The source further added that the test run has started two months back and not recently. Also, a few STBs have already been installed in the Reliance Industries Limited (RIL) employees homes in Jamnagar.
After hearing this, we would like to go back to a video which was posted by an employee of RIL showcasing the Jio STB, who incidentally hails from Jamnagar itself. So, it's now evident that Jio is testing the service internally, but details regarding the commercial roll out of the service are still unknown.
Jio's entry to the segment has been burning up with every passing day. It's already been three years since Jio procured a pan-India multi-system operator license from MIB (Ministry of Information and Broadcasting.
It seems like the new entrant wants to stabilize its mobile services first and then foray into other segments. An analyst when asked about if Jio's late entry to DTH segment will have any effect on its capital or not said as follows: "We have seen that in the telecom sector. If it takes an aggressive pricing route, we could see that in the cable TV sector too. That depends on the strategy that they take. If they are tapping the LCOs, then the market cap of the listed cable TV companies could fall. But if they decide to acquire the MSOs, then we could see the share price go up."
Jio's STB is a hybrid setup, and it does not come with any fancy features. We have already run down the rumored features of the Jio STB based on the video posted by the employee of RIL. You can have a look at all the features here.