Reliance Jio will finally be releasing its own home-grown communication app 'Jio chat' to the masses at the first IPL match in Kolkata today. The app is now available to download and install on the android play store and iOS app store. The app functions over the top (OTT) and is usable with any Indian number, irrespective of the operator you are using. The app follows an SMS based activation and uses your current cell number as your ID. The app just needs a working data connection to function and works smoothly on 3G or on WiFi.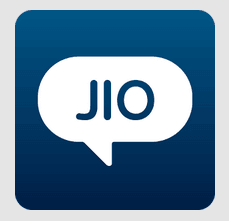 Jio chat app is the one stop solution for all communication needs, everything bundled under one roof.It offers free texting, free voice and video calling to other Jio chat users. The dialer part of the app allows dialling of non Jio chat numbers and displays a tip informing that the call is being placed on the operators cellular network. The contacts section shows which of your contacts are on Jio chat and allows inviting the others through SMS. Apart from free IM texting to Jio chat users, the app also provides 100 free SMS per month for non Jio chat numbers.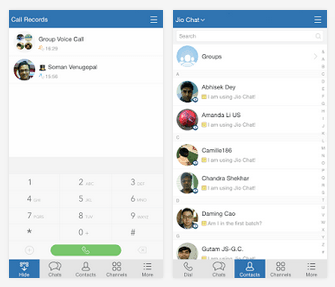 Chats can be made more interactive by sharing of pre saved Photos or instantly clicking them, sharing of pre saved Videos or instantly recording them, sharing contacts, sharing locations, sharing doodles or for that matter sharing any type of file. Chats become more expressive with Emoji icons and stickers with more sticker packs available for download in sticker store.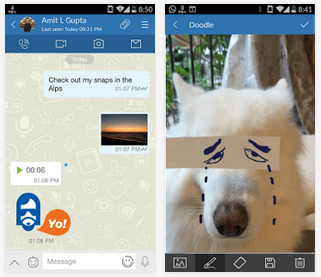 Jio chat offers audio and video group call conferencing. Other features include dedicated channels where celebrities and brands can interact with their followers. Jio chat offers privacy features whereby the user gets to decide whether or not he wants to share his last seen time stamp or geo-location, this setting can only be changed once every 24 hours.
Privacy is further enhanced with blacklisting of contacts who will not be able to contact you once blocked. When the user is not in good data network coverage, the sent messages will be stored offline and be sent once the network connection is re established, same way incoming messages will be stored on the Jio servers until network connection with the phone is re established.
All in all, it's a good app and certainly worth trying out once. So download it install it and share your reviews through the comments section below.