As we know, Government of India had blacklisted telemarketers for making pesky calls implying any person or entity who gets blacklisted will not get telecom connection for a period of two years from the date they were named in the list.
The number of complaints for unsolicited commercial communications (UCC) stood at 58,446 in 2014-15 fiscal (upto October 31) or an average 5,845 complaints/month, according to the Department of Telecom (DoT).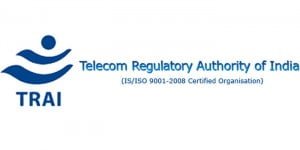 However, the number of such complaints stood at 3, 97,772, which comes to an average 33,147 complaints/month in 2013-14 fiscal. This shows a drop of over 80% in the monthly average number of such complaints.The number of unregistered telemarketers blacklisted for 2 years till July 3, 2014" stood at 2, 24,341.
TRAI had notified Telecom Unsolicited Commercial Communications Regulations, 2007 putting in place a framework for controlling unsolicited commercial communications. To improve the effectiveness of the framework, TRAI had subsequently amended these regulations from time to time. These regulations prohibit sending of UCC by telemarketers to consumers, who have registered their numbers in the National Customer Preference Register (NCPR) for not receiving UCC.
TRAI has mandated all telecom operators to disconnect telephone numbers from which an pesky call or sms has originated on receipt of the first complaint. The name and address of that telephone subscriber shall then be shared with all other service providers and no service provider will provide any telecom resource in that name and address for a period of two years.
Telecom operators have expressed that over 9.4 lakh complaints have been registered since the time the regulation has been in place till July 3, 2014. Acting on the complaints government has disconnected 4,94, 688 telephone connections and over 8.25 lakh additional phones of entities or number mentioned in the pesky sms were disconnected.
TRAI had sent notices to 403 registered telemarketers as well for making pesky calls. The regulator has deducted total of Rs 1.73 crore from security amount of telemarketers who were found guilty.
TRAI has also been imposing financial disincentive on telecom operators if they violate the provisions of UCC. Telecom regulator has imposed financial disincentives on 13 companies for Rs 27.46 crore for not adhering to the guidelines," DoT said.
Further TRAI reviews the UCC guidelines from time to time to tighten the regulatory framework. It has been observed from data and action taken in past years, that there is a decrease in numbers of complaints regarding UCC, according to DoT.