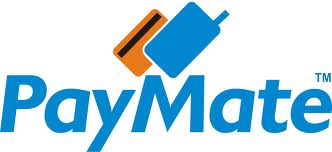 PayMate  has developed a unique and cutting edge NFC technology solution that enables easy display, delivery, and purchase of goods and services using a simple tap.
With the recent launch of Nokia's NFC enabled handsets, PayMate has partnered with Nokia to showcase to the Indian market some of the capabilities of NFC and bringing NFC to the Indian mainstream.
NFC (Near Field Communication) uses radio frequency identification technology to allow an NFC enabled device to swap information instantly in real time which will enables users to access Content and Services, simply and securely with a single tap of the phone against an NFC touch point.
You can exchange text, images, URLs and other data simply by holding your phone up to various smart tags. It promotes quick and easy sharing of content between two mobile devices as well as with consumer electronics such as cameras, TVs and printers.
For the end user, the entire experience is fast, precise, and convenient. For merchants and content providers, NFC is a cost effective, active, and engaging solution that also provides real-time usage and insight to customer interests and preferences.