Oppo is preparing to launch the mid-range Oppo A77 smartphone very soon in China. The device was earlier launched in South Korea, but the Chinese variant will feature a lot of changes. However, the new Oppo A77 features a new design, compared to the earlier Oppo phones. The official site of Oppo has listed the Oppo A77 smartphone which revealed the design, specifications, and price of the smartphone.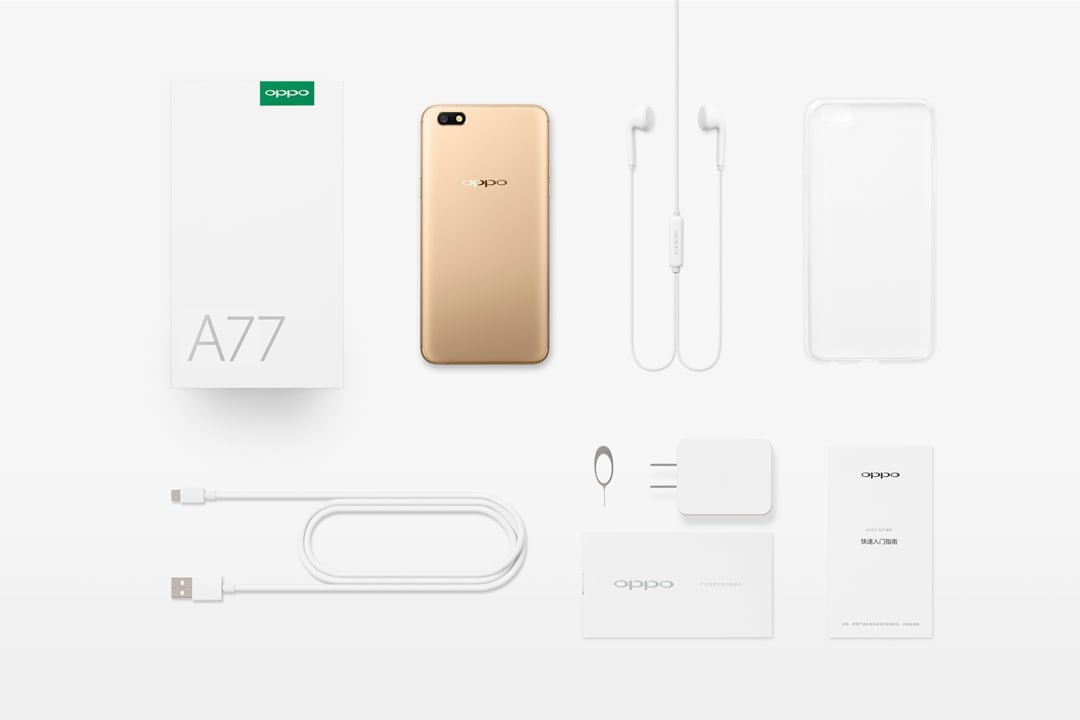 As expected, the Oppo A77 will come in different colour options including the Rose Gold hue. Other colour options include gold, and there might be a matte black version as well. The Oppo A77 will have the similar design as the Apple iPhone 7.
Aside from the design, the specifications of the smartphone were leaked earlier as well. Thanks to an Oppo presentation slide leak, the A77 will have a 5.5-inch Full HD display and will be powered by the Qualcomm Snapdragon 625 chipset, clubbed with 4GB of RAM. And the listing also says that the same. The internal memory in the device will be 64GB, which is expandable.
The processor clearly states that the Oppo A77 will cater into the mid-range smartphone. Even for a mid-range device, the choice of the processor is surprising as it is more than a year old and there are plenty of mid-range smartphones in the market offering latest and top of the range specs, including the same chipset. The chipset comes with a built-in Adreno 506 GPU for graphics processing.
The Oppo A77 will run Color OS based on Android 7.1 Nougat, finally. When it comes to the rest of the specifications, the renders leaked today reveal that the device won't feature a dual camera setup at the back nor front. The smartphone will come with a 16MP front-facing camera and a 13MP rear camera.
The device is expected to be dual SIM compatible and will most likely come with standard connectivity options such as the Wi-Fi, Bluetooth, and Type-C USB port. As for the availability of the device, if and when the Oppo A77 will be globally launched, only then can we confirm its availability in international markets including in India.
The price of the Oppo A77 in the listing is 2199 Yuan (approx. Rs. 20,900), but it's out of stock at the moment.