Leading Mobile phone maker Nokia today announced the launch of three feature-packed, mass market smartphones - Nokia 700, Nokia 701 and Nokia 600 bringing the latest smartphone functionality at attractive price points and including market-leading innovation with new Symbian Belle OS.
The Nokia 700, Nokia 701 and Nokia 600 extend the range of available designs, features and functionality in the Nokia Symbian smartphone range. Symbian Belle powers all three, with single-tap NFC technology sharing and pairing, the most personal user interface so far and a more powerful mobile Web browsing experience.
The most compact touch screen monoblock smartphone in the world (Nokia 700); a sleek and stylish smartphone with the world's brightest mobile display for indoor or outdoor use (Nokia 701), and Nokia's loudest entertainment smartphone (Nokia 600) all bring firsts to the Nokia product portfolio.
The new Symbian Belle OS is the latest in a series of planned software updates to the Symbian platform, which started with Symbian Anna and will continue into 2012. Symbian Belle increases the number of home screens from three to six providing more room to display applications and services. Live widgets, now come in five different sizes, making the home screens come alive and giving users more flexibility to personalize the user experience.
It also includes a pull down menu and taskbar to access notifications from any of the home screens and further enhancements to the Web browsing experience. All in all, Symbian Belle provides Nokia's most competitive, seamless and intuitive Symbian experience so far.
Nokia 700:
At only 50 cubic centimetres, weighing 96gm and at 110 x 50.7 x 9.7 mm, the Nokia 700 not only becomes Nokia's most compact smartphone in the Symbian range, it is the most compact touch monoblock smartphone in the world. What it lacks in size it makes up for in functionality, with single-tap NFC sharing and pairing capabilities, a 1Ghz processor, 3.2 inch AMOLED screen ClearBlack display, 2GB of internal memory (with the option of using a 32GB microSD card for a total of 34GB), HD video capture and 5MP full focus camera with LED flash.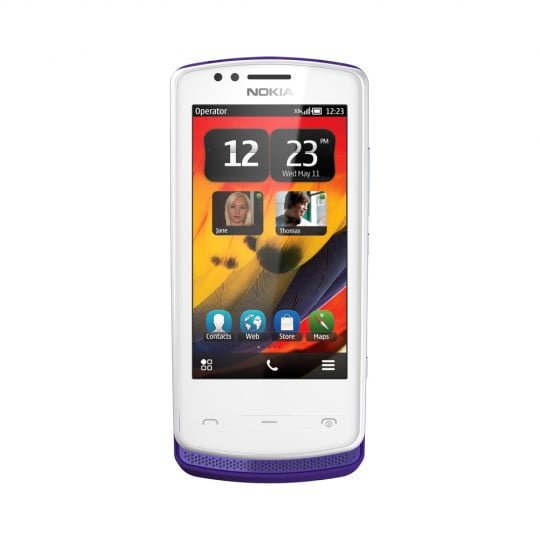 The Nokia 700 is also Nokia's most eco-friendly smartphone. With a long battery life, extensive use of eco-friendly materials and features to minimize battery consumption, it is the perfect smartphone for any environmentally-conscious smartphone user.
Nokia 701:
Nokia's brightest smartphone: The Nokia 701 is a sleek, slim smartphone incorporating the world's brightest ever mobile phone display, based on a 3.5 inch ClearBlack display that makes it perfect for indoor and outdoor use. It also has active noise cancellation for the clearest sound quality and, like the other new smartphones, provides single-tap NFC pairing and sharing capabilities, allowing content to be shared and sound to be streamed wirelessly to headphones and NFC-enabled speakers.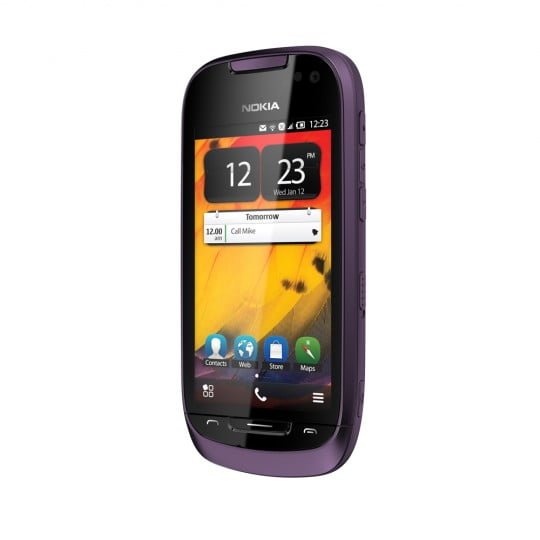 Based on the popular Nokia C7 design, the Nokia 701 smartphone also has a 1GHz processor, 8MP full focus camera with dual LED flash and 2 X digital zoom, 2nd front-facing camera and HD video capture. It comes with 8GB internal memory and the possibility to increase to 40GB by installing a 32GB microSD card.
Nokia 600:
The Nokia 600 smartphone delivers a big sound and a big personality in a small package and is Nokia's loudest at 106 Phons. With built-in FM radio antenna for listening to radio without headphones and FM transmitter that makes it possible to broadcast music from your phone to any FM radio, the Nokia 600 is a music-lover's dream. With 60 hours of music playback time, an incredibly powerful internal loudspeaker and the ability to also stream music wirelessly to NFC-enabled accessories, it is the perfect smartphone to get the party started.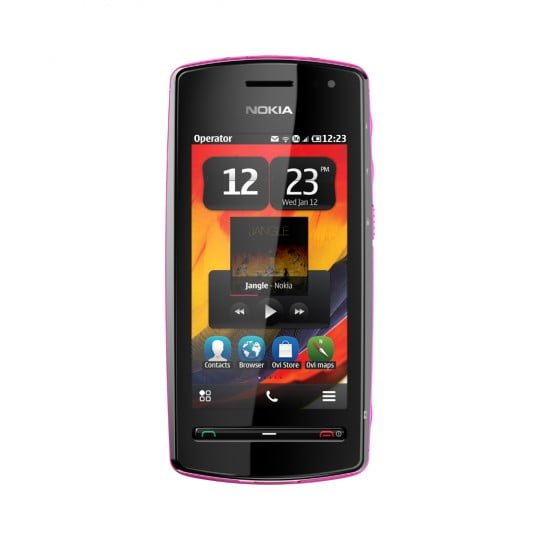 Available at a lower price point than the Nokia 700 and Nokia 701, the Nokia 600 still comes with a 1 GHz processor; 5MP full focus camera with LED flash and HD video capture, and 2GB of internal memory with ability to increase to 34GB using a 32GB microSD card.
Price and Availability : The Nokia 700, Nokia 701 and Nokia 600 will be available to market in the third quarter of 2011. Before local taxes or operator subsidies,these smartphone will cost around EUR 270, EUR 290 and EUR 180 respectively.