Nokia is trying to reclaim its place in the smartphone business after selling its mobile division to Microsoft. Although, the company has not revealed its plan to foray in the market yet, but the latest report drops ample hints about it.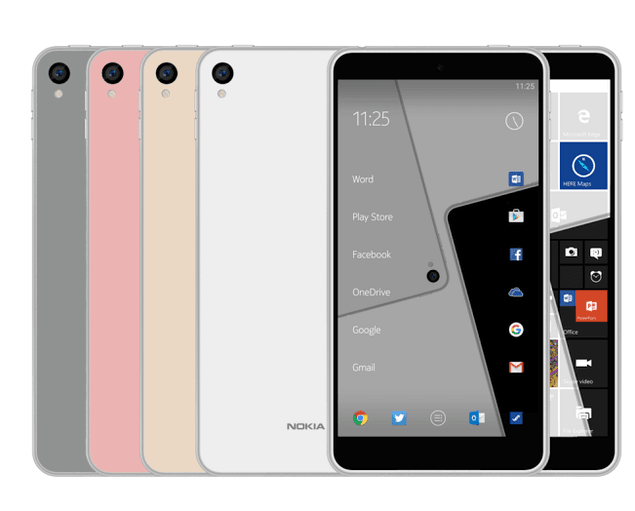 A website has leaked some information about Nokia's forthcoming smartphone, dubbed as C1. There are a few rendered images of the smartphone as well. Going by the images, the C1 looks like a candy bar phone with a resemblance to the Apple iPhone 6S. Thankfully, it has fewer bezels than its inspiration. Interestingly, the rendered images also show the phone running on both the OS, Android and Windows Phone.
This comes after Nokia has already launched an iPad Mini look-alike tablet, named as N1, which runs Android OS. However, even the website that has come up with the report, does not claim the authenticity of images. An extract from the report reads,"It is not that difficult to create such images if one has some skill."
Such reports should be taken with a pinch of salt. It would be interesting to see if Nokia indeed has plans to launch such a device with two OS options. We have to wait till next year to have clarity regarding Nokia's second inning plans.