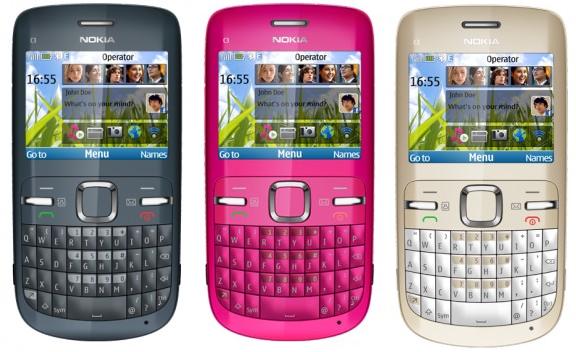 Nokia today announced that its manufacturing facility at Sriperumbudur, Chennai (India) has crossed production of 500 million handsets, marking a significant milestone for the company's manufacturing operations in India and globally.
Nokia India also announced that it will introduce the all new Dual-SIM GSM Mobile Phone very soon in the Indian market. According to Mr. Prakash Katama, Director – Chennai Factory Operations, Nokia India,The new dual SIM GSM handset would be produced at the Chennai facility.
Celebrating the milestone : As part of its celebrations, the 500th million phone by Nokia India Unit – a Nokia C3-00 – will be specially autographed by Nokia's brand ambassador Shahrukh Khan, and be available for auction to consumers through http://nokia500million.com. Nokia will match the amount raised through the auction, and the total proceeds will be donated by Nokia to a charity. The auction will begin today and end on 15th May 2011.
Besides becoming the proud owner of the specially endorsed milestone phone, Nokia will also host the highest bidder to watch the IPL 4 cricket match between Kolkata Knight Riders and Mumbai Indians in Kolkata on May 22, 2011. The winner will personally receive the 500th million device from Shahrukh Khan.
Nokia also announced today that all the employees at its Chennai manufacturing facility will be gifted with a Nokia C3-00 as a gesture of appreciation for contributing towards achieving this milestone.
Nokia's success in Chennai (India) :
Nokia's Chennai manufacturing facility is recognized as a catalyst to the development of electronics manufacturing in the Chennai region, and a key catalyst to mobile handsets manufacturing in India. Nokia was the first global telecom company to setup a plant in India to produce mobile phones, by starting the Chennai facility in January, 2006.
Nokia's Chennai plant crossed 1 million handsets production in March, 2006. Initially aimed to serve the needs of the rapidly growing Indian market, approximately 50 percent of the current production today is consumed domestically and the rest is exported to 100 countries including the Middle East and Africa, Asia, Australia and New Zealand, North America and Europe.
Nokia's Chennai facility is based on global standards and can efficiently manage production of all types of Nokia handsets. Some recent models produced at the facility include Nokia X2, C3, 2690 and Nokia 5130. With the completion of Phase III of the operations, the Chennai facility's built up space now covers over 90,000 sq. metres.