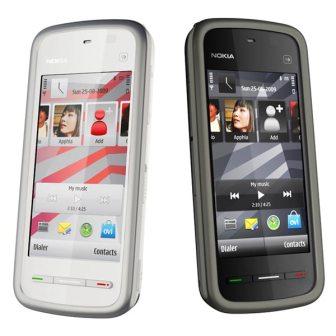 Leading handset manufacturer NOKIA has unveiled new firmware for its symbian touch screen smartphone Nokia 5230 from v12 to v20.
Enhancing the features of this budget smartphone to that of high end ones the new firmware includes
• Ovi Sync added to the desktop
• Kinetic scrolling is included in the main menu
• GPS allows for faster fix on your location
• Improved Music player
• Some of the existing apps have been updated
In add-on the operating time of the mobile has also been speeded up (i.e. the time between switching from one application to another) Also one need not to worry about the existing data on his phone while updating the firmware as 5230 has User data preservations thus one will have all his data, information and applications still on the phone after the firmware update.