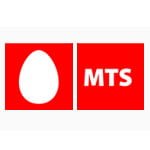 Sistema Shyam TeleServices Limited (SSTL) today announced the launch of its mobile telephony services under the MTS brand in Gujarat.
The launch extends the company's national footprint to 13 telecom circles including the entire Western region of India. With the launch, MTS customers in Gujarat will now have access to the nationally successful ½ paisa per second prepaid tariff plan enabling them to connect anywhere within the state.
In addition MTS mobile users will also have the benefit of 'Timeage'. This innovative concept enables MTS customers to derive best mileage for the money invested in mobile services and handset bundled offers. The concept of 'Timeage' is unique and unmatched by any other competing options currently available in the market.

Timeage is all about providing added mileage to a customer's mobile phone. Simply put it is the actual extended value derived from an MTS mobile, expressed as a function of time.
For e.g., a recharge of Rs 100 done by an MTS mobile user would last for 67 days as compared to just 32 days being offered by any other operator (under standard talking conditions - 4.1 minutes a day).
Additionally MTS customers can also avail the added advantage of 25 % extra talk time with the First Recharge (FRC) of Rs 55 on all future recharge vouchers valid for a year.