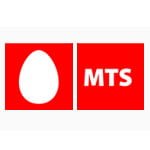 Sistema Shyam TeleServices the CDMA Mobile and Data service provider and Yahoo! India today announced a service and content partnership for MBlaze, a high speed mobile broadband service MTS.
MBlaze users will now be able to access a Yahoo! and MTS co-branded page that will provide their account information and content including Yahoo! Mail, News, live TV and mobile search.
The co-branded page will deliver greater convenience for MBlaze customers as they will now have a single destination to obtain information such as their account balance, account status, mobile products, network coverage and to recharge the balance on their pre-paid accounts.
MTS also plans to offer the page in local Indian languages.
Leonid Musatov, Chief Marketing Officer, Sistema Shyam Teleservices Ltd, said, "The co-branded Yahoo! and MTS homepage will provide MBlaze customers with greater convenience as they navigate the Internet. Our partnership with Yahoo! will benefit our subscribers as they can now access their Internet account information on the move from a single page. We plan to extend this service to our customers in local Indian languages in the near future."
Yahoo! and MTS will introduce an Integrated Communications Suite for MBlaze customers that will include email, chat and social communications in the future.Presently MBlaze, the data service of MTS, is available in 96 towns of India and has over 400,000 mobile broadband customers.
You can also check MTS-Yahoo co-homepage: http://in.my.yahoo.com/p/1.html?_pckpartner=mtsindia&_top=1