Motorola Moto G was the smartphone that resurrected Motorola and gave company the boost it needed in its second innings. The device fizzed out in its second generation as it did not bring with it the requisite upgrade and the likes of Xiaomi had commenced their onslaught by then. But Motorola is not done yet with the smartphone and is working on the third generation model of the Moto G.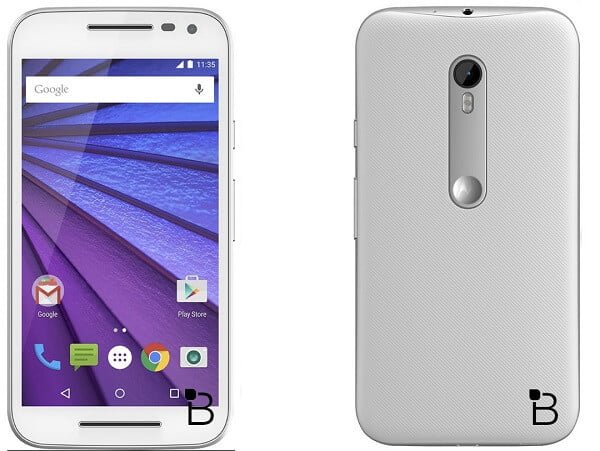 The press renders of the Moto G (2015) seem to have been leaked on to the internet and give an indication of how the smartphone would look like. It would get a design overhaul at the rear while the front would look somewhat similar. The rear now gets a silver vertical bar which houses the camera, LED flash and the Motorola logo. The rear of the smartphone would further get a textured pattern.
The previous rumours about the smartphone suggest that it will come with a 5-inch display (1280 x 720 pixels), Snapdragon 410 chipset, 1GB RAM, 16GB internal storage, 13-megapixel rear camera, 5-megapixel front camera, LTE support and will run Android 5.1.1 Lollipop. As far as the timeline for the launch goes, the Moto G in its third generation can be expected to be launched in the third quarter of 2015 and the second generation Moto G launched in September 2014.