As the plans to install mobile towers are hindered by the campaigns against mobile radiation in parts of the country, Government has decided to utilize government building for installation of towers. Telecom Ministry has written to all Chief Ministers across the states highlighting the need.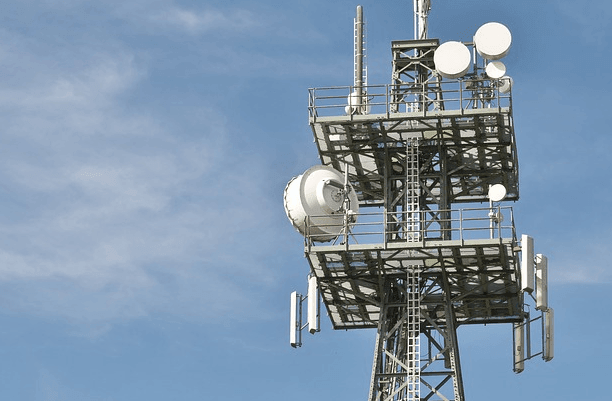 "Our ministry has written to all chief ministers to allow mobile towers on state government buildings. It will boost the coverage and capacity of service providers and help counter call drop problem," Union Communications and IT Minister Ravi Shankar Prasad said.
The Minister added that any campaigns citing harmful effects of radiation emanated by mobile towers to human beings, animals and birds, as 'wrong'. "The World Health Organization (WHO) has conducted deep study on the issue and has declared that the notion of radiation harm by mobile towers is wrong," Minister elucidated.
Mr. Prasad also urged the private telecom companies to bolster their infrastructure and technology to reduce call drops. "The private telecom companies need to understand now that they'll have to work for the people, not just for themselves. They need to invest to bolster their infrastructure and technology," he said.
Telecom operators are highlighting reasons such as shutting down of towers and radiation fears for increase in call drops. However, the government pointed out that such factors were existing earlier too, but the problem has worsened in last seven months.
Hence, the Government has asked Telecom Regulatory Authority of India (TRAI) to learn if telecom operators are deliberately causing call drops through certain tariff plans in order to make subscribers redial numbers and make them pay more.
It is also blamed that telecom operators are not investing on installation of equipment. Telecom Secretary Rakesh Garg said that the operators have invested only 13 percent of their revenue into infrastructure, keeping aside the spectrum expenses. "After the March auction, spectrum has changed hands and overall spectrum holding has increased, but its quantity in various bands has changed," Garg added.
As an example, he said, "a telecom operator has different quantity of 900 MHz and 1800 Mhz, maybe less in 900 MHz and more in 1800 MHz, so in that case the equipment he has put in has excess capacity in 900 MHz but less capacity in 1800 Mhz."
"So, he need to invest now in equipment in 1800 MHz, but what we feel is that as technologies are changing ... 2G towers are changing to 3G and 3G to LTE and sometimes 2G towers to LTE...Many of the companies are going slow in making investments in these equipment (2G) leading to call drops."
Also read: Call drops on the higher end this quarter, mobile and landline subscribers had to spend long hours waiting to connect to customer care : TRAI
Besides, Department of Telecom (DoT) has planned to approach TRAI for further actions based on the special audit report it conducted last month. DoT has already approached TRAI seeking disincentive mechanism to tackle the problem of call drops.
Telecom operators had demanded a nation-wide mobile tower policy in addition of easing the restriction on erection of sites for improving call quality. However, Garg clarifies that there is no linkage between call drops and tower policy.
"There was no policy earlier but call drops did not happen. The problem has arisen in the last few months. They have to find a solution within the existing norms," he said.