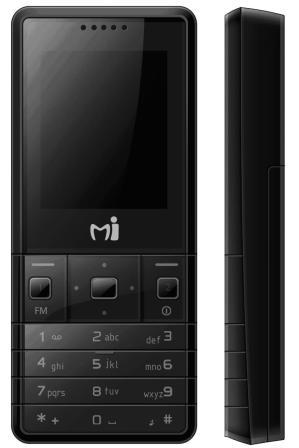 Mi-Fone (BVI) Ltd, the commercial entity behind the successful "Mi" brand of Mobile Devices today announced the launch of the Mi-2010 for Indian consumers priced at Rs 1999.
The Mi-2010 is a dual-sim, dual standby GSM mobile phone with 2.5 hour talk time and GPRS, WAP and MMS.It comes with 1.8", 65K colour, 128 x 160 LCD, 0.1M PX camera, a torch light and 64 midi / mp3 ringtone and can also be used to play MP3s as well as FM radio.
One can also use a memory card, giving you expandable capacity.
Mr Patel, CEO Mi-Fone quotes "This handset truly is a reflection and symbol of the young, urban Indian who loves his / her football and is looking for a handset that fits their lifestyle, their style and their passion. Already available in markets in India and Africa, the Mi-2010 is a unique symbol of the World Cup"