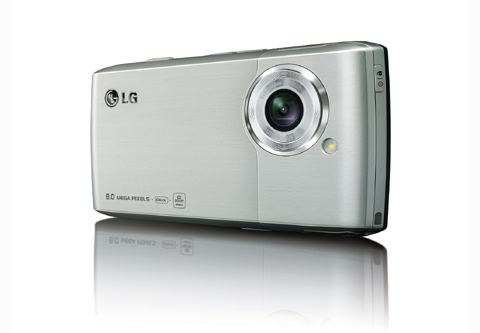 LG Electronics India has launched its much awaited mobile handset LG-GC900 for Indian Consumers .
LG GC900 comes with a 8MegaPixel camera the company claims GC900 is packed with  intelligent sot mode that makes it easier to take great photos by automatically analyzing scenes and adjusting camera settings accordingly .
Extremely pocketable, Viewty Smart is just 12.4 mm deep, making it the slimmest 8 megapixel camera phone available as of now in Indian market.
Mr. Anil Arora, Business Group Marketing Head, Mobile Communications, LG Electronics India Pvt. Ltd quoted Viewty Smart is a real digital camera in a really stylish phone.
Perfect for those dedicated to fashion and who like to be one step ahead of the technology crowd, LG GC 900 allows you to take your best shot and share your photos with friends and family quickly and simply. The Viewty  Smart has a gorgeous display and best-of-class user interface. It has the potential of becoming a bestseller as it takes the pleasure of taking pictures to newer horizons.
The phone comes for a price tag of Rs 27,500.