LG Electronics today announces the launch of three power-packed new Mobile Phones with advanced multimedia features, the LG T310i, LG T325 and LG P520.
The LG T310i will be available at Rs 5999, the LG T325, a touch phone with a wide LCD screen, at Rs 6999 and the LG P520, the ultimate dual SIM phone, at Rs 7399.
LG T30i is sleek new touch screen phone specially trailered for Social Networking. One can use the phone's multiple social networking applications to stay connected with friends all the time. Get Twitter, Facebook and Orkut widgets on your home screen and comment, share and update new messages and pictures.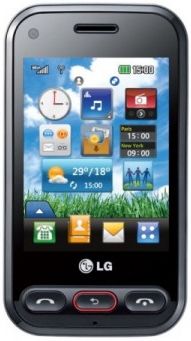 It comes with a 2 mega-pixel camera. And surf the Net at the highest speed with the phone's trendy Wi-Fi ability. The LG T30i's array of multimedia features ensures that the good times never run out. Watch videos, listen to radio and play your favorite music. And for the first time ever, experience cool new applications like Mobi Comix (a pre-loaded comic book application) and Zap Box (that lets you download tons of music for free). The possibilities are endless, so go right ahead and explore them!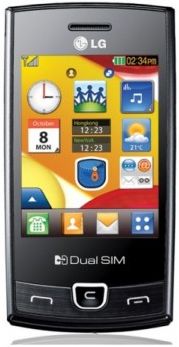 Surf faster and better with the new features-rich LG T325. The Wi-fi-enabled phone assures you of the best browsing speeds, and comes with a 3G video calling facility. Multiple social networking sites keep you constantly connected with friends and family. Chat with the two most popular e-messengers – Windows Live Messenger and Yahoo Messenger. And enter the exciting world of multimedia with unique features such as LG Mobi Comix (that lets you read six pre-loaded comic applications, including 'Archie's') and LG Zap Box (that will have you grooving to your favorite songs). The quick-response touch screen and LG's simple and convenient user interface are certain to make your experience with the LG T325 smooth, fast and memorable.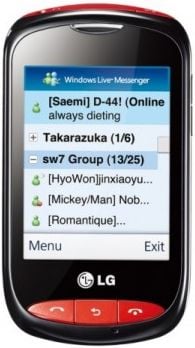 The new LG P520 dual SIM touch screen phone. Its arresting metallic look will soon have all your friends talking. The high-performance 1500 mAh battery ensures that you are always connected, the dedicated SNS client keeps you connected to multiple social networking sites and MSN Messenger, a personizable home screen has dedicated widgets for fast Internet access, the Opera 5 mobile browser lets you surf at high speed, a high-quality 2 mega-pixel camera helps you capture your most wonderful moments, and the fun Class UI cartoon theme brings a smile to your face whenever you need one. You're assured of a great time with your LG P520!