Flashing a smoother look and a display that curves along the edges, K series is one of LG's newest handsets displayed at CES 2016. LG K10 and K7 will be forayed into the Indian smartphone market on April 14, a media invite from the company hints.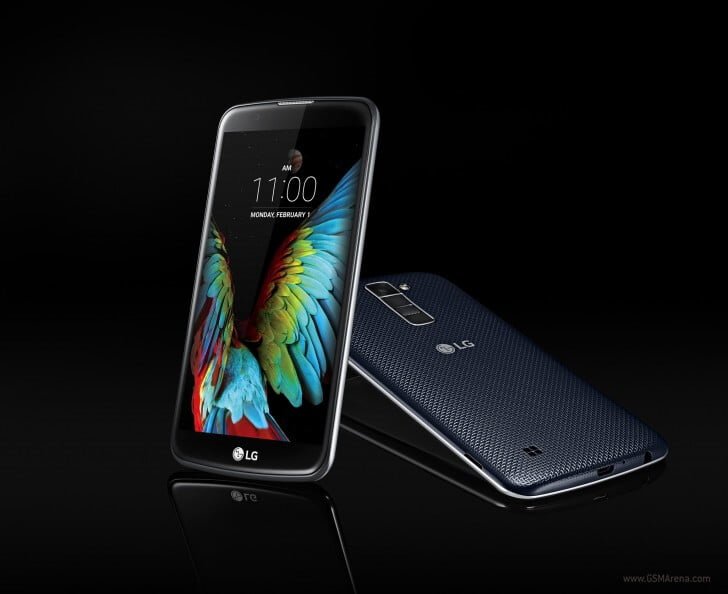 The sports photography capabilities, premium UX features, and glossy pebble design language are the highlights of this new series that succeeds its L-series smartphones. The glossy pebble design implies softly rounded corners, displays curved downward into their edges, which according to LG is '2.5D Arc Glass'.
On the specifications front, LG K10 comes equipped with a 5.3-inch HD display with a pixel density of 720p. It runs on Android 5.1 Lollipop operating system and offers dual SIM functionality. The device is available with four CPU variants -- 1.2 GHz quad-core or 1.3 GHz quad-core and 1.14 GHz octa-core for the LTE version. The processor is coupled with 1GB/1.5GB or 2GB of RAM respectively.
The LTE variant of the LG K10 houses a 13 MP rear camera while the 3G model has an 8MP primary camera. The smartphone will come with an 8MP or 5MP front-facing camera. The internal storage is either 8GB or 16GB. It has a 2,300mAh battery, and connectivity options such as Bluetooth, Wi-Fi, and GPS. The K10 will be available in three color variants – White, Black, and Gold. On the other hand, the LG K7 flaunts a 5-inch display of 854 x 480p resolution. The device runs on Android 5.1 Lollipop OS and comes packed with a 2,125 mAh battery. LG K7 is equipped with a 5 MP shooter at the front end. The LTE version of the smartphone is powered by a 1.1 GHz processor while the 3G variant features a 1.3GHz quad-core SoC. The device offers 1.5 GB/1 GB of RAM, and the built-in storage is 8 GB/16 GB.
Unfortunately, the company has not released any pricing information yet. Stay tuned with us know more about pricing.