Lenovo made a big move by implementing stock Android on its Lenovo K8 series, ditching its old-age Vibe UI. The Lenovo K8 Note was the first Lenovo smartphone to boot near stock Android, which is followed by its siblings- Lenovo K8 Plus and Lenovo K8.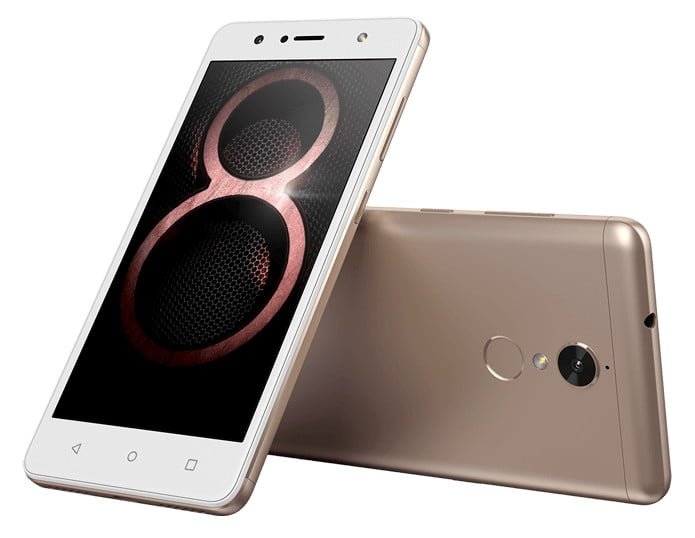 Lenovo made this move to push software updates faster and update its devices to latest iterations of Android. However, in a nutshell, Lenovo has now updated its website stating that it will update the Lenovo K8 lineup to Android 8.0 Oreo by July 2018, which is almost a year after Google releasing Oreo update to its Nexus and Pixel smartphones.
Having said that, the Lenovo K8 lineup users now have to wait another nine months to experience the latest Oreo sweetness. Already, brands such as Nokia, Sony, and Xiaomi (for the Mi A1) have confirmed the update will be released to its smartphones by the end of 2017. The Nokia 6, a competitor to the Lenovo K8 Note will receive the Android Oreo update by the end of 2017, but that's not the case with Lenovo.
At the time of launching the Lenovo K8 series, Lenovo promised Android Oreo upgrade to all the three devices, which made the consumers purchase those smartphones. But seeing at the update timeline, several buyers of the Lenovo K8 lineup will be hugely disappointed.
Lenovo has done it earlier as well, which made consumers to move away from the brand. For example, Lenovo promised Android Nougat update to the Lenovo P2 smartphone within three months from its launch in January 2017, but the company rolled out the update very recently, and that too a buggy software update.
In another case, Lenovo is yet to add VoLTE support to its flagship smartphone, the Lenovo Vibe X3, even though the chipset fully supports VoLTE. Earlier it was understandable that Lenovo has its Vibe UI, which needs to be customised a bit and that's a time-consuming process.
But now, Lenovo switched to stock Android, and the update cycle should be faster, but that's the case though. Even Lenovo' subsidiary, Motorola is yet to release Android Oreo update to its smartphones. After joining hands with Lenovo, Motorola is no more the brand which used to deliver timely software updates right after Google.