Now a days Jio launch is no longer in the news as Jio has been extending its unlimited preview offer to more and more handsets with tie ups with device manufacturers everyday. The big question everyone wants to know is what will be Jio tariff after commercial launch and whether Jio will be able to offer similar unlimited offer. In this article we compare incumbent operators' network with Jio's and explain why Jio is better positioned to offer affordable service.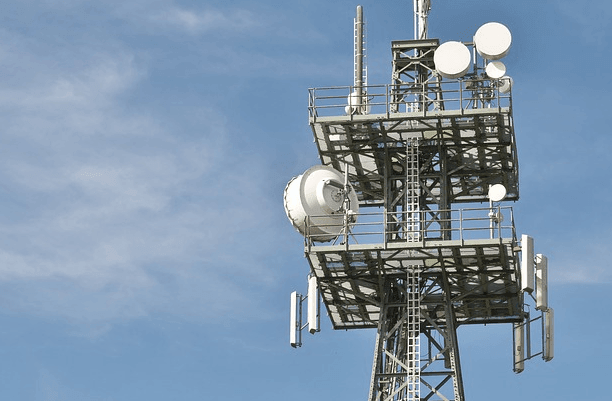 The old Vs the new
Comparing Airtel or Vodafone's network with Jio's 4G network is like comparing an old car with a new one. No matter how well you maintain, it can't match the performance or efficiency of a brand new car. Jio's entire network and infrastructure is built from scratch with the latest technology and brand new infrastructure from leading telecom gear manufactures. Jio has invested over Rs 100,000 crore to build its network with state of the art technology to make it future proof for at least the next 5 years.
I do agree that Airtel and Vodafone also spend significant amount to upgrade their network, but most of this expenditure is to upgrade and add additional capacity to meet their requirement for the next one or two years. This is why incumbent operators were reluctant to introduce new technologies like 4G or VoLTE saying market is not mature. Also large debt generated from spectrum auction has limit their ability to spend on core infrastructure.
Jio Advantage: State of the art 4G network with latest technology to ensure high efficiency and better performance over incumbent operators traditional network.
Burden of running 2G and 3G along with 4G
Even after implementing 3G five years back and 4G last year, a large portion of revenue for incumbent operators comes from basic voice service running on 2G. Incumbent operators have to maintain 2G, 3G and 4G at the same time for each tower and have to put up supporting back end infrastructure and staff. This is apart from the huge spectrum cost they have to pay the government.
To make it more simple, incumbent operators pay the same cost for 1800MHz 2G spectrum which Jio uses for 4G. While Jio is able to run VoLTE voice service and high speed 4G internet using it, incumbent operators can only charge 2G rates for calls and slow speed 2G internet. Jio has a significant advantage here with VoLTE being six times more efficient and 4G internet being 100 times faster than 2G, incumbent operators are at a loss here. Same is the case with 3G which is more efficient than 2G but not as much as 4G with VoLTE. In reality 4G is actually much cheaper compared to 2G or 3G and operators still get to charge a premium from consumers.
Jio Advantage: A 4G only network offers better efficiency compared to 2G or 3G and ensures full spectrum utilization.
Full IP network
You might have already noticed Jio mentioning all-IP network multiple times in its promotions. I have already explained in my previous article how efficient IP network is compared to traditional circuit switched network used by incumbents. Basically Jio is running a computer network with switches and routers instead of traditional telecom network. This makes the network less complex as only data is flowing in it. Full IP network also offers faster network performance and much higher network capacity than traditional networks. This would be key to Jio's success as globally operators are moving towards a data only world with 4G.
Jio Advantage: A super fast IP network that can handle huge amount of data.
Largest holder of liberalized spectrum in India
Airtel may have more spectrum than Jio, but what Jio is having is the largest amount of liberalized spectrum among all operators in India. This means, all of the Jio's spectrum across 850MHz, 1800MHz and 2300MHz can be used for 4G. While Airtel has 2300MHz for 4G service, its 1800MHz holding is split between 2G and 4G service in many circles. While Vodafone and Idea rely on limited spectrum in 1800MHz band for 4G.
Jio's unified spectrum holding across 850MHz, 1800MHz and 2300MHz ensures seamless congestion free 4G network with large capacity. Further Jio has an edge over incumbents with 4G service on 850MHz which gives better coverage compared to any other band.
Jio Advantage: More spectrum for 4G means more capacity and better speeds. 4G on 850MHz ensures wide coverage.
Free cash-flow vs Debt laden
Jio's parent company Reliance Industries Ltd. is the second largest company in India by revenue. Even when petrol prices are down Reliance Industries is minting cash from its oil refining business and has huge cash reserve at its disposal. That doesn't mean it is going to invest everything in telecom which has history of negative return. Almost half of what Jio spent is actually from loans and money raised from bonds. Backed by Reliance Industries, Jio was able to secure loans at low interest rates even from international firms.
At the end of march Bharti Airtel reported over Rs 45,000 crore debt and the case is not much different with other telcos. Airtel even went to the extent of saying in supreme court that it is under high debt so it cannot pay call drop penalty. While Vodafone India which has a very rich parent, won't invest in India due to ongoing tax case. The company is now looking to 'sell itself' by IPO to raise money for its operation. High debt means high interest pay out every year to its debtors which cripples incumbents ability to invest more in network upgrades even after generating profit.
Jio Advantage: Big pockets means more money to spend for its operations.
Largest optical fiber network and fiber connected towers
Core of any operator's network is their fiber backbone network running throughout the country. It defines how much capacity a operator's network has. In India, less than 20% of the mobile towers are fiber connected compared with an average of nearly 80% in countries such as USA, China and Korea. Fiber connected towers have ten times more data and voice capacity compared to towers connected by microwave backhaul.
Jio currently has the largest fiber network in India which is 2.7 lakh km long and most of the Jio towers are fiber connected. Closest to Jio is Airtel and Reliance Communications which have around 2 lakh km fiber network running across the country. While Vodafone and Idea Cellular have a fiber network of around 1.6 lakh km and 1 lakh km respectively. This put Jio at a strategic advantage of having large fiber network compared to its rivals.
Jio Advantage: More fiber and fiber connected towers mean better capacity and data speed for end users.
International Bandwidth
Almost every website we access is hosted at a data center outside India. Internet giants like Google and Facebook serve their sites from nearest servers located at Singapore or Hong Kong. This means that almost all of the internet traffic generated by the users are going outside the country and ISPs have to lease international bandwidth to serve them. At the same time, almost all of the undersea cable systems landing in India are controlled by TATA communications, Bharti Airtel and Reliance Communications. All other ISPs in the country have to depend on either one of them for international bandwidth.
Ending this Trio-poly, Jio recently commenced the operation of 100 Gigabits per second Bay of Bengal Gateway (BBG) submarine cable system. Apart from this Jio has signed deals with Reliance Communications and Bharti Airtel for leasing their international bandwidth.
Jio Advantage: Over 100Gbps international bandwidth at its disposal enables Jio to offer internet at low cost.
Country wide 4G coverage: Untapped rural population
Incumbent operators may have the largest mobile network in the country, but what they are actually having is 2G network. Incumbent operators ignored the rural population of the country for many years and only started expanding their 3G network to rural locations recently and still their 4G networks are just for the cities.
While Jio achieved 80% coverage with its 4G network. Jio 4G is present even at a location where there has been only 2G service from incumbents. Which means Jio can tap these potential first time 4G users which incumbent operators are left to cover. It will take at least another 3-4 years for incumbents to match up with Jio in terms of coverage for their 3G or 4G network.
Jio Advantage: A huge untapped rural population makes it easy to gain new customers from incumbent operators.
Empty vs Overloaded network
Call drops, network congestion, slow internet speeds there aren't any better words to define incumbents operators' network. 3G which promised to offer speeds up to 21Mbps never crosses 2-3Mbps speed these days. Even average speed on 4G network is around 10-15Mbps all this even after charging a hefty Rs 250 for 1GB. With data rates going down day by day due to 'Jio effect', incumbent operators' network which is already overloaded is set to show its true face in coming days.
On the other, Jio is coming with a fresh network which is almost empty. With enormous capacity at its disposal, Jio is able to offer true unlimited voice and data to over 3 million Jio preview users without breaking its network.
Jio Advantage: Empty network ensures plenty of capacity to offer dirt cheap tariff to new customers.
VoLTE and HD Voice/Video
VoLTE, the defacto standard for voice in 4G offers six times more efficiency than 2G and three times more than 3G. Which means Jio has to spend only 1/6th of what incumbent operators spend to offer 2G voice call with the same amount of spectrum.
VoLTE also brings crystal clear HD Voice and lag free HD Video to Jio's network which no other operator in the country is able to offer. While Jio is not expected to charge any premium for HD Voice, base rates revealed by Jio show that HD Video conferring will come at a higher cost. This opens an additional stream of revenue for Jio apart from regular SMS, Voice and data revenues.
Jio Advantage: Much better voice quality with VoLTE without additional cost and lag free HD Video conferencing.
Video on demand, Live TV and more
While incumbent operators are still stuck with Value Added Service or 'VAS', Jio has transitioned itself into a media provider to generate huge amount of content to be consumed by its subscribers. In short, Jio has introduced Indian version of Netflix(Jio on Demand), Spotify(Jio Beats) and a live TV service which has more HD channels than some of the DTH operators. Also there won't be any additional data charges for access this content. This would be a deal breaker to attract those subscribers who use very less data due to lack of premium contents at affordable cost.
Jio Advantage: Jio is no longer a telecom operator, a media provider which offers content from live TV to latest movies opening up huge revenue potential for the company.
It is not about number of subscribers, but revenue per user 
Jio may not be able to beat Airtel or Vodafone in terms of number for subscribers at least for next 2 or 3 years, but it is not what Jio is looking for. While over 60% users on incumbent operators' network use 2G, Jio is only aiming for the rest of the 30% premium 3G and 4G users who spend good amount on voice and data. As per Airtel's latest earnings report, Average Revenue Per User(ARPU) is around Rs 195. What Jio is aiming for is users who would spend Rs 300-500 for its premium 4G service.
Jio Advantage: Premium 4G only customer ensures high ARPU and better network utilization.
Realizing the Digital India dream
Digital India has always been a dream for every Indian citizen. While the government has spent billions for this, not much has been achieved so far. Bharat Broadband Network project which aimed to connect every village in the country with fiber connectivity has missed its deadline multiple times is now no longer in news. Ambani has vowed his commitment to digitally empower India to end digital poverty and said Jio will rank India among top 10 nations in digital world.
Jio has achieved this dream by investing over Rs 100,000 crore, more than any other operator has invested to create India's largest 4G network that covers 80% of the country. Another area Jio revolutionized was 4G smartphone market by introducing 4G smartphones for as low as Rs 2900. Expecting Jio's entry, all leading manufactures shifted focus to introducing more 4G smartphones which lead to massive price drop for entry level 4G handsets from Rs 10,000 last year to below Rs 5,000.
Affordable tariff to grab subscribers from incumbents
All of the above points to one fact that incumbent operators' networks are already running at full capacity and don't have the room to offer more data or voice to its consumers. While Jio is coming with an empty network and enormous capacity that is more than twice of all incumbent operators have combined. All this translates to cheaper data tariff. For those who still don't believe, Jio is an empty bucket and it needs to be filled. Being a 4G only operator, most of the users have to come from existing operators which means Jio has to put diehard offers to get them. Jio has already shown us what it is capable of by offering true unlimited for the last four months and now extending it to almost everyone.
Please let us know through comments below if you agree with our analysis.