Just after few days into its website going live, Jio has started sending out Jio-LYF Preview invites for those who registering interest on Jio.com. Earlier the invites could only be sent by a Reliance Industries employee and was limited to maximum 10 invite per employee.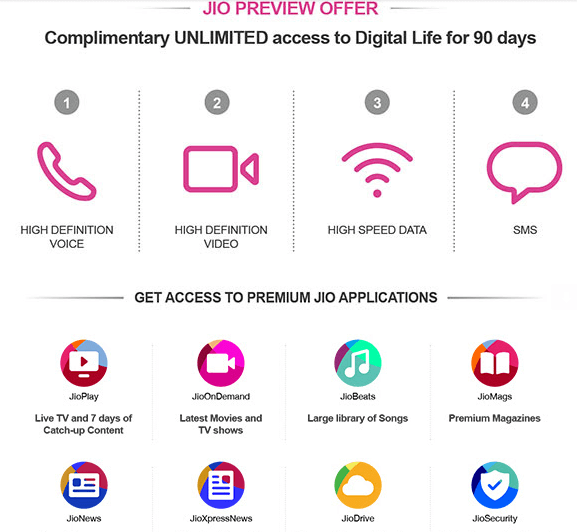 Those who are interested in a getting a Jio connection can visit Jio website and register their interest. Jio will be sending invite for its Jio-LYF preview offer through email within few days. Jio 4G network currently supports only VoLTE for voice calling. As a part of Jio-LYF preview offer, Jio allows unlimited voice calling to any network in the country. Jio is the first operator in India to use VoLTE, in fact Jio 4G network would be the largest VoLTE enabled 4G networks in the world.
The invite email read as follows: " Thank you for registering interest on Jio.com As a special gesture, we invite you for the Jio Preview Offer to experience life on the digital super highway. With this invitation, you get complimentary, unlimited access to Digital Life for 90 days on purchase of a new LYF SMARTPHONE+."
Also read: Jio 4G Preview offer: A month long test of VoLTE calling and Jio services, here is what we got
The requirement to buy LYF phone still remains and Jio preview unlimited offer only works on LYF smartphones. It was earlier reported that Jio is already giving Jio Preview offer along with purchase of LYF phone without the need for employee invite and making it available for the general public. Jio is said to have over 5 lac subscribers currently on its network and aim to reach few millions before commercial launch.
Have you got the invite ?  Do let us know via comments