Reliance Jio Infocomm Limited (RJIL), a subsidiary of Reliance Industries Limited (RIL), has launched 'Jionet' high speed WiFi service at multiple locations across the country. At Wankhede stadium in Mumbai, on the day of the India v/s South Africa one day international match, service was offered on a complimentary basis to all the visitors/spectators irrespective of their mobile operator, to let them sample the digital ecosystem that Jio has built. Visitors at the stadium, were seen experiencing and reaping benefits of fibre based high speed WiFi service through 'Jionet'.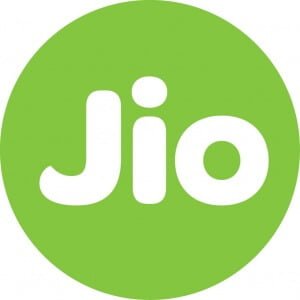 Jionet services have propelled Wankhede stadium to a league of elite stadiums offering world-class WiFi services. The iconic Wankhede stadium spread across 15.000 sq. mtrs. in Mumbai was primed for a top-quality tussle on last Sunday as India and South Africa fight it out for the One-Day International (ODI) series honours. In today's age of technology, especially with our ability to possess powerful devices via our phones, data usage was at an all-time high.
This match blew away records set by NBA or NFL game that had previously taken place. At the time of the game, NBA fan uploads on WiFi is 39MB and NFL fan uploads is 28 MB. Average time NBA fans spend on WiFi is 49 minutes compared to NFL fans who spend 63 minutes on WiFi. NBA Fans download stands at 22 MB with NFL downloads at 17 MB.
| | | | |
| --- | --- | --- | --- |
| KPI | Wankhede Jionet | NFL (Levi's stadium) | NBA (Barclays Centre) |
| Percentage of users on Wi-Fi | 53% | 36% | 20%-25% |
| Average throughput | 13.55 Mbps | 4.68 Mbps | 5.09 Mbps |
| Total data usage per user | 156 MB | 45 MB | 61 MB |
The total Wi-Fi user count stood at 14,500 out of 27500, spectators and staff included. Over 2000 GB worth of data was consumed over the duration of the match with the highest usage being for video-streaming content. With such a robust and impeccable Wi-Fi connectivity, Wankhede stadium can be counted among the elite stadiums of the world that offer world-class Wi-Fi services.
Speed Test Result at Sachin Tendulkar & North Stand at Wankhede Stadium on the day of India v/s SA Match
To connect to Jionet wifi the user needs to select Jionet in the available list of wifi networks and load up the browser on his phone. The user will be auto directed to the registration page where he feeds in his mobile number and receives an SMS with a code, on entering the code the user is connected to the internet. One code is valid for 24 hours after which the user needs to re register. If the user is inactive for 30 minutes the session is terminated and can be reactivated using the same code.
| | | |
| --- | --- | --- |
| Parameter for in-stadium WiFi | Global Average | Jionet Average |
| Peak connection speed per user | 4 Mbps | 13.55 Mbps |
| Percentage of spectators using wifi | 49.5% | 53% |
Through Jionet platform the Mukesh Ambani owned company is aiming at giving users of all operators a taste of what they can expect from their 4G network once it is launched commercially by the end of this year or early next year. Jio also gets to map the essential data usage trends of the users on the wifi network and what apps they use most and how much data they actually consume when they have access to true unlimited high speed data. This information will help Jio in shaping its data strategy and deciding upon the data tariffs.