iVoomi, the Chinese smartphone brand which recently entered the Indian market with the launch of iVoomi iV505, iVoomi Me 1+, and iVoomi Me1 has rolled out the Android Nougat update for the Me 1+ smartphone. The iVoomi Me 1+ (review) is the company's premium smartphone priced at Rs. 4,999. iVoomi states that the device will start receiving Android Nougat update starting July 6.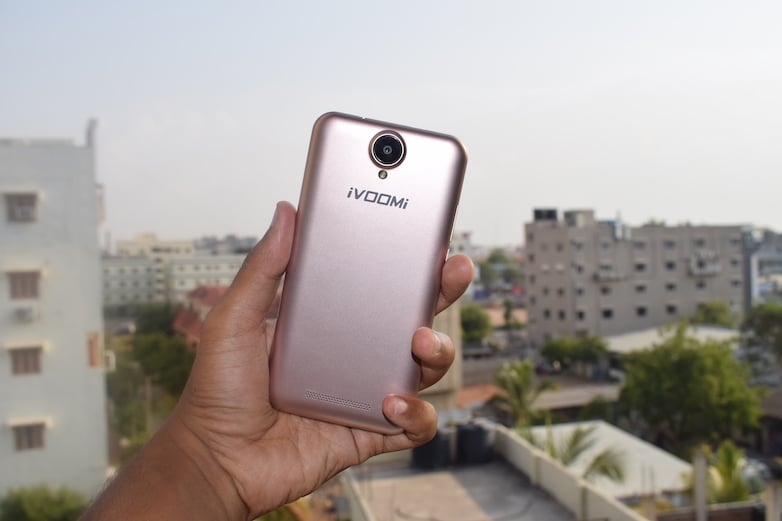 At the time of the launch, iVoomi said that they would roll out the Android 7.0 Nougat for both the iVoomi Me1 and Me 1+ smartphones in India at the earliest. Starting tomorrow, iVoomi Me 1+ users will receive the latest version of Android.
The brand is entirely focused on the commitments extended during the time of its inception in the Indian Market and is now bringing Nougat Update for Me1+ which is priced at Rs. 4,999 and is exclusively available at ShopClues. The Nougat update for this device weighs in at 998MB.
iVoomi believes that the new update will be more efficient, secure and user-friendly. The update will pop up in the form of notification on all Me 1+ devices, and the user needs to press on it to install Android 7.0 on their phones. For those, who may have missed the notification, kindly go into the settings of your device and through "wireless Updates" you can install the update.
Speaking on the announcement, Mr Ashwin, CEO, iVOOMi said: "At iVoomi, we believe that our customer should have access to benefits that exist for smartphones in the market and therefore, being the only player in this price range, we are pushing OTA for Nougat."
The Android Nougat update will add features such as multiple setting window, one touch display size notification, emergency information, split screen multi-window, etc. In addition, the update will bring Data Saver as one of the key features, which will help user customise data saving by selecting specific apps.
The new UI will also help to control applications notification priority and will let it customers access multiple languages on a keypad. As mentioned earlier, the Me 1+ users will start receiving the update from tomorrow.