The Application-to-Person (A2P) and Person-to-Application (P2A) SMS market is still growing and expected to rise from 1,436 billion text messages in 2013 to 1,762 billion text messages in 2018, according to Mobile payment and messaging provider Dimoco.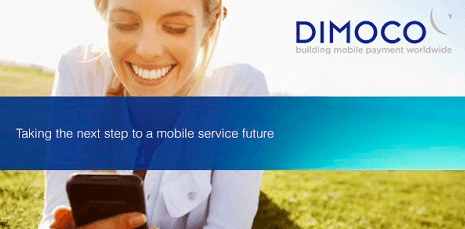 The Dimoco has published this report with the help of global mobile messaging market special. In co-operation with Juniper Research and Portio Research, With 6.4 billion handsets in use worldwide, companies can tap into the enormous potential of SMS for their entire customer and employee lifecycle communication. Speed, security, reliability and low prices are the key drivers for companies using mobile messaging.
"From Asia to North America, SMS is and will continue to be an important channel for companies. Unlike the decreasing Person-to-Person SMS market (as a consequence of the increasing over-the-top messaging apps) the Application-to-Person-and Person-to-Application SMS area is a strong-growth market", says Gerald Tauchner, DIMOCO CEO.
"We are supporting various industries with our carrier-grade infrastructure and our 1-way as well as 2-way messaging products," he adds.
"This time we enlarged the database from previously Europe only to worldwide," says Tauchner on the difference between the two market specials.
Asian Pacific (565 billion A2P- and P2A-SMS, in 2013) and North America (548 billion A2P- and P2A-SMS, in 2013) are the top regions where SMS is used for application to person communication and vice versa.
In 2013, Europe showed an A2P and P2A-SMS traffic of 185 billion, followed by Latin America with 88 billion A2P and P2A-SMS and the Middle East & Africa with 50 billion A2P- and P2A-SMS.
Besides the excellent return-on-investment (ROI), speed, security and reliability are still the number one criteria for companies using SMS communication. "Our mobile TAN service for the banking industry and our 2-factor-authentication service for online biz have become state-of-the-art messaging services," said Tauchner.
From customer acquisition to after-sales services, text messages are used in the entire customer lifecycle process as well as in the entire employee lifecycle.