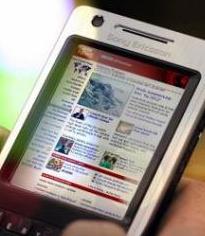 Opera Mini userbase in India now ranks second amongst 22 countries ahead of the US and Europe, Russia currently leads the Opera Mini userbase.
India crossed the one million mark of Opera Mini users in March 2008.
India is now the second largest Opera Mini userbase in world since August 11. The Opera Mini browser witnessed a data usage of nearly 180 million MB from India during the year.
Apart from Google, Facebook and Youtube, websites such as vuclip.com, songs.pk, zedge.net rank amongst the top 10 websites accessed from Opera Mini users in India.
Nokia's range of handsets continues to rule the roost in India. The report, which reveals trends in mobile internet usage across several countries.