Idea Cellular has made yet another change to its popular Rs 198 tariff plan, which it introduced a few weeks back. The revised Rs 198 tariff plan from Idea offers better voice calling, data, and SMS benefits now, and yes, it's on-par with rival telecom operators plans such as Rs 199 from Airtel and Vodafone India. Idea Cellular made this change a while ago, and the changes are already effective.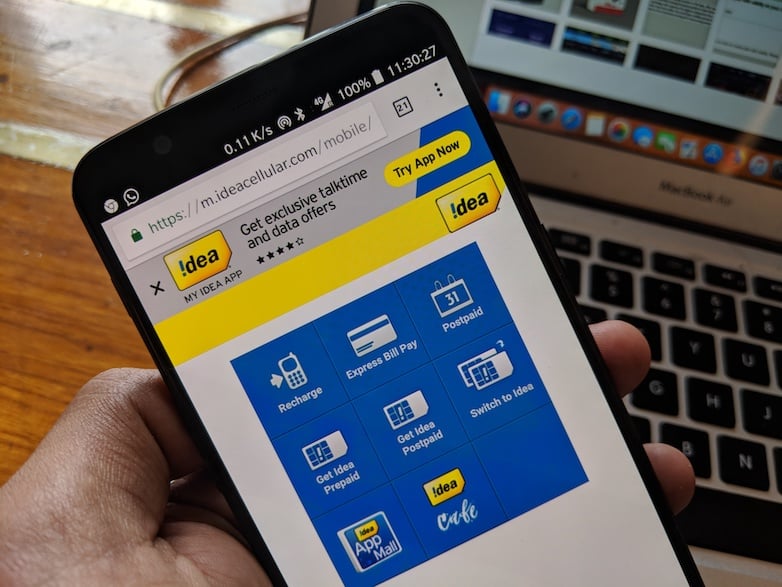 The Rs 198 tariff plan from Idea Cellular now offers unlimited voice calls including roaming calls too. However, unlike Airtel, Idea is limiting the voice calls to just 250 minutes per day and 1000 minutes per week. Airtel recently removed the limitation of voice calls to compete with Reliance Jio.
Alongside the voice calls, it also offers 1GB 2G/3G/4G data and 100 local/national SMS. Customers can get another 1GB of data if they recharge via MyIdea application or website. This is one of the best offer from Idea's house at the moment. Another new addition is the 100 SMS local/national SMS per day, which Airtel is also offering, but not Vodafone India.
So with the additional data offer, the Rs 198 tariff plan from Idea Cellular now gives unlimited voice calls including roaming calls, 100 SMS per day, and 2GB data for a period of 28 days. Idea Cellular is offering this plan in almost all the circle, however, the price of the plan will differ with every circle. So, before proceeding to the recharge, we suggest you check on MyIdea app or website for the recharge value.
As I stated, other operators such as Airtel, Vodafone India, and BSNL also offering similar plans. In fact, Idea's new Rs 198 plan matches Airtel in terms of the benefits provided. However, Vodafone still is not offering SMS, instead, it's giving an SMS at 25 paise. When it comes to BSNL, from yesterday, it started giving unlimited data with its Rs 187 plan as the after FUP speed is now set to 40 Kbps.
With tariff war going at a faster pace than what we have expected, customers are benefitted big time over here. If you're a voice calling person, then you should check out these plans from every operator.