Idea has started free home delivery of 4G SIM to users who wants to upgrade to Idea 4G. The free home delivery for 4G SIM upgrade is already offered by Airtel to its existing subscribers.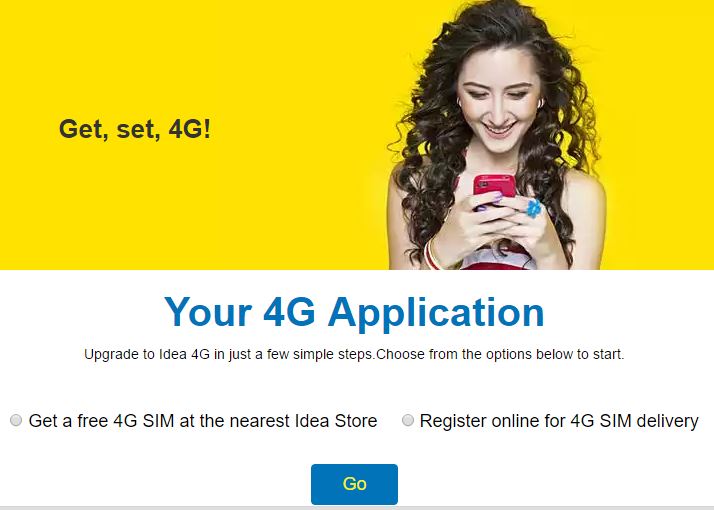 Idea customers can visit Idea website or use My Idea app to place an order for new 4G SIM. Customers can also check if the SIM and phone are already 4G ready by visiting Idea 4G page. The website will show whether your SIM and phone is 4G ready after you enter your Idea number. If the SIM is not 4G ready, you can click upgrade to get your 4G SIM home delivered or collect it from Idea Store.
Airtel already offers easy SIM swap through SMS which was quite an easy process. But many customers reported they had faced issues like delay in those systems. However, Airtel's new solution to upgrade the SIM through the app is a lot easier as one can easily upgrade with scanning the code of the new SIM sachet through the app.
Online 4G SIM upgrade and free delivery of SIM provides convince to customers who would like to migrate to 4G without the hassle of visiting operators store on a busy day. This also enables smooth upgrade for the operator without long queues in its stores with frustrated customers.
Inputs: Spiderman