Mukesh Ambani-led Reliance Jio has recently launched 4G LTE services for more than 1,00,000 Reliance Group employees, and is likely to launch for consumers very soon. The company is also bringing its own devices under the brand name of Lyf, and they are likely to be available in the market by the end of the month.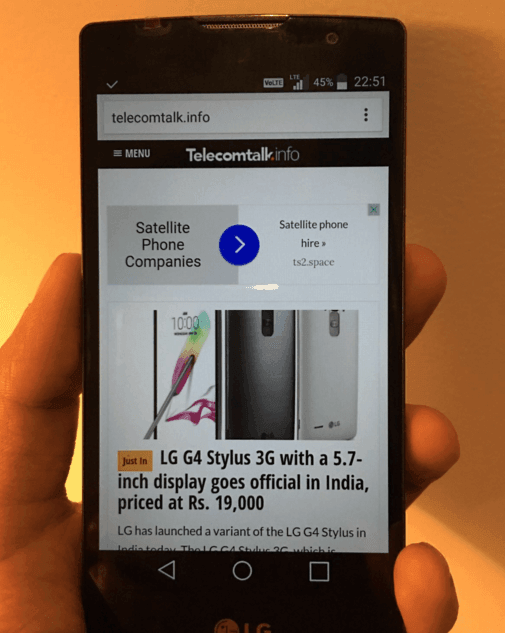 As the company gets ready for the commercial launch after more than five years of procuring the spectrum, here is a rundown of what lies ahead for Reliance Jio and some bumps in the road that it might find:
Stiff Competition
The market is markedly different from the time the company procured spectrum by acquiring HFCL's Infotel way back in 2010. Incumbents are going to put up a strong fight against Reliance Jio. Airtel, Vodafone India, and Idea Cellular are well-positioned today and Reliance Jio would need to come up with an enticing offer to pull customers from their existing network, and it will not be easy.
As per the recent research from Bernstein, Bharti Airtel is the best positioned telco to face the challenge from Jio. On the other hand, Vodafone India and Idea Cellular are likely to lose significant marketshare to Jio. The report further says that Bharti Airtel has the lowest risk of 6 percent 3G revenue loss, but Vodafone and Idea have nearly 35 percent of high-value subscriber revenue exposed to significant loss.
"Qualitatively, we assess each incumbent's risk of losing 3G revenue to Jio in each circle as subscribers migrate to 4G, based on whether the incumbent has sufficient spectrum to defend share. We assume no loss for incumbents with 20MHz, minor loss if they have 10MHz or if no competitor other than Jio has spectrum, and significant loss if they have no 4G spectrum," says Bernstein report.
What works in Jio's advantage is that it has spectrum to offer 4G services in all the 22 circles in India. Bharti Airtel can provide it in 15 circles, Idea in 10 circles, and Vodafone in 8 circles.
Technology Challenge
There is little doubt that 4G ecosystem is developing quite well, but at the same time, it is far from being mature. Secondly, Voice Over LTE (VoLTE) is still relatively new and might face initial teething problems.
Reports suggest that Jio would be using a combination of VoLTE and Circuit Switched Fallback (CSFB) to offer voice to subscribers, which might lead to a fair bit of technical issue initially. It is for these reasons that the company has delayed the commercial launch of its 4G services. It would want to launch after resolving the initial teething problems.
Lastly, Reliance Communications and Reliance Jio are close to signing a spectrum sharing and trading agreement, which might further lead to interoperability and other technical issues.
However, being a greenfield operator, Reliance Jio has a huge advantage in the sense that the company doesn't have any legacy network, and is using the latest technologies like SDN and NFV in its network. This gives it a fair advantage over incumbents who struggle in deploying any new technology.
First Mover Advantage?
Initially, when Reliance Jio had procured pan-India 2300Mhz spectrum, it had a significant advantage over others, but that is no longer the case. Unified licensing and auctions have ensured that incumbents are in a fairly strong position where spectrum is concerned. Secondly, Bharti Airtel, Vodafone, and Idea Cellular have already launched 4G services. Vodafone and Idea have launched 4G services recently, Bharti Airtel would have gained a fair bit of valuable understanding the knowledge of 4G network since it was the first one to launch it in India.
The Devices Problem:
Reliance Jio plans to differentiate on the basis of VoLTE, which requires a different device. Availability and pricing of these devices is going to play a crucial role in the success of Jio. The company is trying to circumvent this problem by launching dual-SIM devices, which would enable a customer to not just use the telco's network, but also other networks. It remains to be seen whether this strategy succeeds.
In the end, it is going to be a happy time for the customer, who would be reaping the benefits of Reliance Jio's entry. As the incumbents and new entrants fight it out in the 4G market, reduced tariffs and great deals will keep the customer happy.