Google's Pixel phones are widely regarded as the best smartphones of 2016. However, getting your hand on a Pixel phone is a tough job as Google Store always shows the shipping date ranging from four weeks to six weeks in the US. Thankfully, that's not the case in India. At least, one storage variant of the phone was available to purchase irrespective of the demand in India.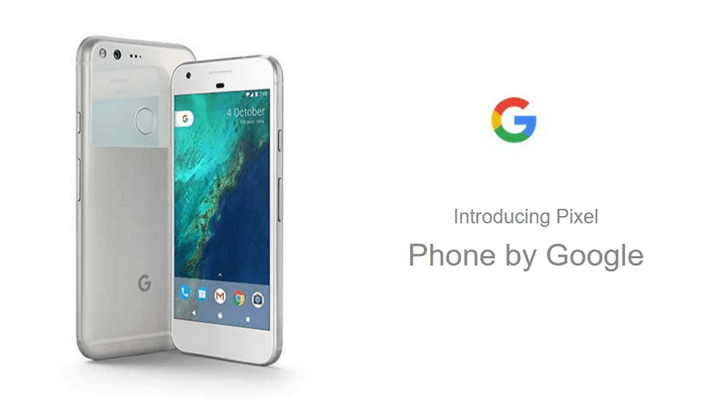 It's been already six months since the official announcement of Pixel phones, but Google never released the number of units of they sold. A report coming from Chinese media claims that the official maker of the phone, HTC has shipped 2.1 million units of Pixel and Pixel XL since fall 2016. It's not a bad number though because phones are sold in very limited markets.
Having said that, the report also claimed that HTC would be making the next generation Pixel 2 as well. Also, the race for the contract of Pixel 3 has already begun with brands such as LG, Coolpad, and TCL looking to bag the premium contract from the search giant. There are certain possibilities that Google will hand over the contract to LG itself as both the companies had previously worked with each other for three years and manufactured LG Nexus 4, Nexus 5, and Nexus 5X. It is also speculated that Google is vying to sell five million Pixel 3 phones in 2018.
Leaks about the Pixel 2 smartphone have already surfaced online along with purported specifications. The Pixel 2 will also come in two variants codenamed- Muskie and Walleye. The Pixel 2 series will undoubtedly come powered by the Snapdragon 835 chipset, along with 6GB of RAM. Google might kill the 3.5mm headphone jack for USB Type-C audio.
With the Pixel 2 series, Google is planning to improve the low-light photography, which was the only downside of the current generation Pixel phones regarding camera. The Pixel 2 series will run Android O, whose developer preview is already out.
That said, these are just rumours, and the actual sales number of Pixel phones might differ when Google and HTC officially announce the sales figure.