Google released the first generation Pixel smartphones- the Google Pixel and the Google Pixel XL back in October 2016. Bearing the sub-par design, both the phones were immensely successful for the search giant. Especially, the rear camera in the phones was touted as the best one seen on any smartphone last year, beating the Samsung Galaxy S7 and S7 Edge.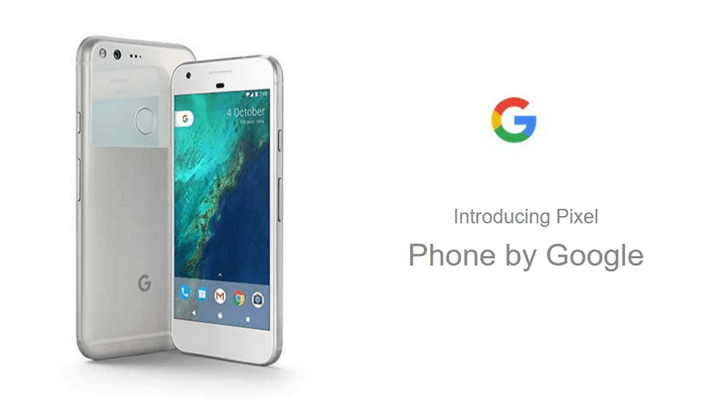 However, there was a major issue with the phones- Availability. Both the phones were out of stock most of the time last year in the US and the UK. The official Google Store still says the device will be shipped in six months if you order it now. That's a bummer for smartphones which are considered as one of the best in the market.
A new report from ArsTechnica says that Google has sold over one million Pixel devices. Nevertheless, this is not an official number by Google nor HTC, who manufactured the device by any means. The publication has figured this number by looking at the Pixel launcher download number in the Google Play Store.
The report says that the Pixel launcher, which is exclusive to Pixel smartphones has recently crossed one million downloads in the Google Play Store. That said, the Play Store shows the number as 100,000-500,000 downloads, but it's safe to assume that Google sold over one million units of Pixel and Pixel XL till date.
Moreover, to justify the report, the publication also gave an example of Google Talkback, which also comes preinstalled with the Pixel phones as an exclusive. Now, the Talkback app also crossed the one million download mark, and Google counts the installation once per account, irrespective of how many times you update the app or reset the phone.
Back in March 2017, a report from Chinese media claimed that HTC had shipped over 2.1 million units of Pixel phones, which is now believed to be a false one. Having said that, Google won't reveal the sales number like some other brands such as Xiaomi.
Going by this report, the one million sale mark is pretty ordinary for the most successful smartphones. Also, the unavailability of the devices made users to consider other high-end smartphones such as Samsung Galaxy S7 or S7 Edge.
Now, Google is working on next generation Pixel phones which are same to arrive with Snapdragon 835 chip, 4GB of RAM, improved camera, and an 18:9 display. Hopefully, Google will make the second generation Pixel phones available at any given time.