Our smartphones are one of the most important parts of our lifestyles and they contain quite a large amount of private information as well. What if this information was exposed without your knowledge. Well, the same has been happening for a few devices which are popular in places like India and Africa. A Chinese mobile security firm, Lookout has just found out that some devices from Gionee and Karbonn come with pre-loaded malware alongside many other devices from various Chinese OEMs.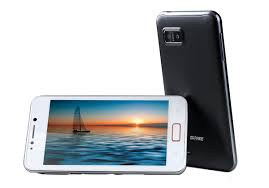 The issue is that some devices come pre-loaded with DeathRing on them which is a Chinese malware. It is present as a ringtone application but instead downloads WAP content and SMS to your device. It also tends to use the phone's browser to download APKs which in turn may contain malware. What triggers the malware's activation is 'switching it on and off' 5 times alongside 'locking and unlocking' it 50 times. The malware is somewhat impossible to remove as it is loaded on to the directory of the device.
The devices which till now have been detected to contain the malware are:
Counterfeit Samsung GS4/Note II
Various TECNO devices
Gionee Gpad G1
Gionee GN708W
Gionee GN800
Polytron Rocket S2350
Hi-Tech Amaze Tab
Karbonn TA-FONE A34/A37
Jiayu G4S – Galaxy S4 Clone
Haier H7
No manufacturer specified i9502+ Samsung Clone
Gionee as said that the devices mentioned in the list are not on sale in India (G1 is off the shelves now while the other two never went on sale) and Karbonn has stated that the devices mentioned here have undergone various tests and have come out clean. Earlier, Xiaomi was under the scanner for storing personal information of its users.