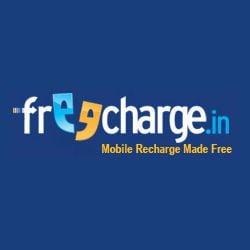 Freecharge.in is a newly launched mobile recharge portal  which will help users to recharge any prepaid mobile phone in India.
Their offering is unique as the amount paid by the user for recharge is returned in form of shopping coupons of some of the top retailers in India, thereby making the recharge virtually free.
If a user recharges his prepaid connection for Rs.100 by paying for it online on freecharge.in, he will also receive discount coupons worth Rs.100 that he can avail at any of the listed retailers.The site, Freecharge.in, is launched with attractively valued coupons of McDonald's and Barista.
Kunal Shah, MD, Accelyst Solutions Pvt. Ltd. quoted "The potential of ecommerce in India cannot be doubted, though the lack of successful ecommerce companies in India mostly owes to the fact that companies do not invest enough resources in gaining insight about consumer behavior. At Freecharge we have taken this challenge head on and are constantly working towards improving user experience. "