In a move to enhance its margins, Flipkart has launched its first private label business under the brand name - Flipkart SmartBuy. The e-commerce giant emailed its customers on Friday Morning, promising them an "exclusive range of quality everyday product at great prices" on Flipkart Smart Buy. It is Flipkart's version of Amazon Basics, where Amazon sells its self-branded Headphones, Speakers, and other products.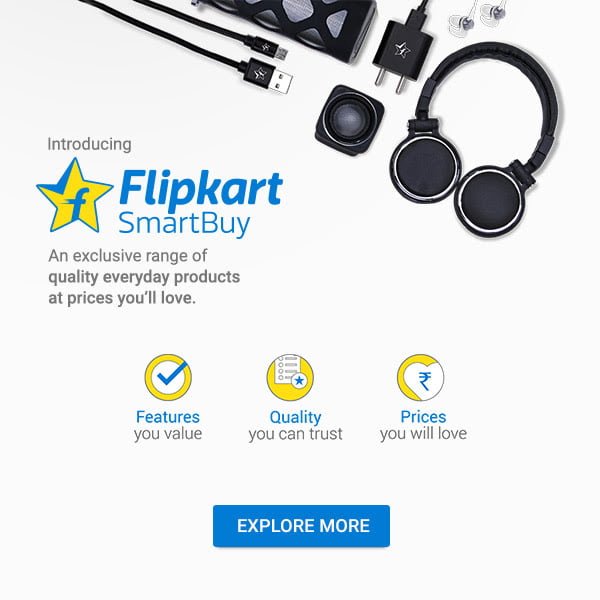 For now, Flipkart's SmartBuy store is selling limited self-branded products such as chargers and data cables. We can expect more products like Bluetooth speakers and headphones being added to inventory soon. We took a look at Flipkart's SmartBuy, and it is selling self-branded Micro-USB cables on cheaper rates than Amazon Basics.
It is not the first time when Flipkart is coming up with its private brand label; the company launched home appliances and personal healthcare brand - Citron, two years ago. There are other private labels by Flipkart such as Flippd (clothing) and Digiflip (consumer electronics). Interestingly, SmartBuy could also be dubbed as a wider version of Digiflip as it also offers electronics accessories like speakers, chargers, laptop sleeves, and more.
With SmartBuy, Flipkart is yet again competing with Amazon (Amazon Basics). It would be interesting to see how Flipkart SmartBuy fares on the platform.