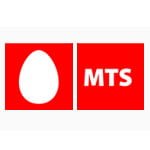 Elitecore Technologies the leading provider of Telecom Software (BSS & Core Network Session Control Software) has rolled out MTS Wireless broadband service over CDMA Network on Elitecore Platform.
Elitecore has supplied its EliteAAA to support 12 million subscribers in a Centralized SPR (Subscriber Profile Repository) for prepaid/postpaid with Geo- Redundant deployment architecture which will greatly reduced Capex and Opex for MTS.
EliteAAA is a ubiquitous AAA supporting voice, video and data services and VAS applications.EliteAAA authenticates subscribers at the packet data level which enables MTS provide differentiated services to Internet users and mobile subscribers and is integrated with BREW Gateway, WAP Gateway, IN platform and PDSN.
Jens Kirchner, Chief Technical Officer of MTS quoted "MTS experiences a significant potential for High Speed Data Services in India, hence offering High Speed Data services to our customers in more than 80 towns in India at affordable price and seeing a huge growth in our subscriber base. We have selected Elitecore's EliteAAA for its robustness and scalability to support large subscriber base and are very satisfied with the support extended by Elitecore's team during deployment and operations of the AAA solution in our data network".