Dish TV, India's largest DTH operator by subscriber base today launched its home video system 'DishFlix'.
DishFlix is a video on demand service that can be availed after buying a hardware which will be pre-loaded with 50 movies, mix of Bollywood and Hollywood content, and 15 new movies will be added every month.
"DishFlix is a first of its kind, highly differentiated and consumer friendly product. It took us two and a half years to develop the product. We are offering 230 movies to a customer in a year," Dish TV India CEO R C Venkateish told reporters.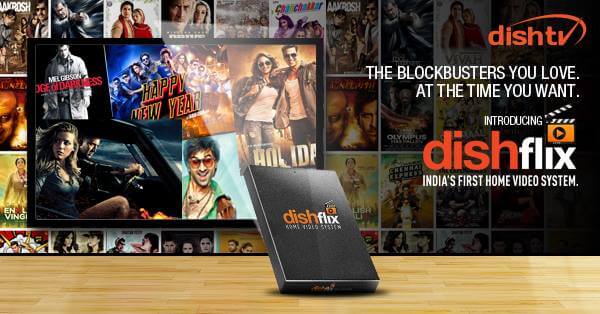 DishFlix hardware, a 1 TB hard drive, will be priced at Rs 5,990 with a monthly subscription of Rs 100.
He, however, refused to divulge revenue the service is expected to add to the company's total turnover.
"Going forward, the company may add more features and upgrade the service such as newly released movie preview. Given the pricing of the product, we expect good growth coming from this new service," Venkateish added.
This hard drive will be tied to a Dish TV connection and cannot be used with others Dish TV subscriptions.