CyanogenMod, the relative of Cyanogen Inc has just released a teaser about Gello, a Chromium based web browser for smartphones which has a wide array of customizations on offer. Android devices come shod Chrome browser and that is pretty much the most popular web browser but Gello would be hoping to change that.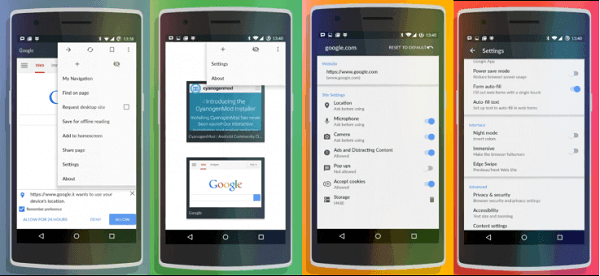 Gello will be based on Chromium's open-source code. Not much details about the browser have been released but all that is known about the device is through a video that has been released about the browser by Joey Rizzoli, a CyanogenMod team member.
Currently the browser isn't available for public download but some of its features have been revealed from its current build stage. The browser has an offline reading mode and gets a customized interface with tab animations and management. There is a night mode and immersive mode on offer too. You get extensive site-by-site privacy and security settings with an ad blocker.
You can even download settings that allow you the rename the files and select file paths. An estimated time for its released hasn't been revealed yet but what has been released that the browser will be completely open source and will be open to contributions from volunteers once it gets a public release.
The browser would be meant for the devices of today and future and won't be compatible with older smartphones which happen to be less powerful and come with a small system partition. Needless to say, the browser can be expected in future iterations of CyanogenMod OS.
The customizations on offer by the Gello are good enough to create hype about what all the final build will bring with it.