Xiaomi is going quite the aggressive way as far as the Indian operations are concerned. It recently tied up with Amazon and Snapdeal to sell its products online instead of staying exclusive to Flipkart. In addition to that, the company started selling the Xiaomi Redmi Note 4G and the Xiaomi Mi 4 through The Mobile Store retail chain.  Xiaomi already started selling the Redmi Note 4G through Airtel's retail stores starting last month.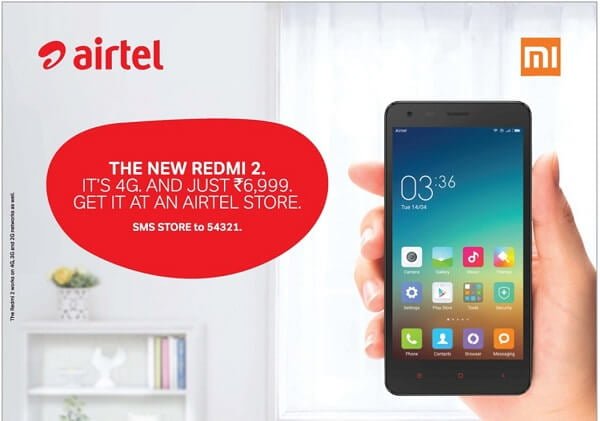 Airtel has just announced that the Redmi 2 will now be available across its stores in India. The Redmi 2 brings 4G LTE on a budget and and the same holds true for Redmi Note 4G. The telecom operator is busy pushing out its 4G services and the strategy of bringing in budget 4G LTE handsets through its stores, but the 4G network is not rolled out to general consumers.
Priced at Rs 6,999, the Redmi 2 has a 4.7-inch HD display, a 1.2GHz quad-core Snapdragon 410 processor, 1GB RAM, 8GB storage, microSD card slot, 4G LTE connectivity, and a 2,200 mAh battery. It remains to be seen as to what other devices from the company's lineup reach the offline retail.