BSNL (Bharat Sanchar Nigam Limited) extended the validity of its entry-level BB249 broadband plan across all circles till March 31, 2018. New customers can enrol in the BB249 plan until the new deadline date. The BB249 plan is valid across all the circles in India, except Jammu & Kashmir and Andaman and Nicobar. This BB249 broadband plan is applicable only to new users, and the validity of the plan is six months from the date of enrolment, after which the subscribers will be automatically converted to BBG Combo ULD 499 plan, which offers slightly better benefits than the BB249 plan.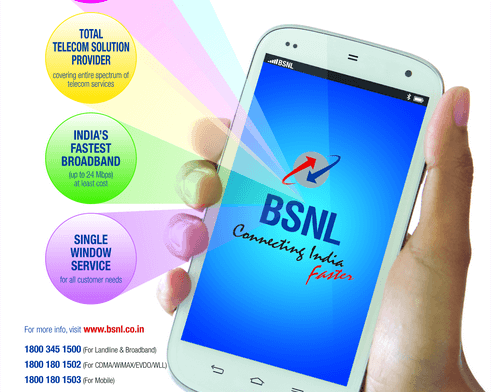 Speaking about the benefits offered by the BB249 plan, it offers 5GB of data with 8 Mbps download speed and the speed will be capped at 1 Mbps beyond 5GB. Earlier, the same plan used to offer 1GB of high-speed data at 2 Mbps, but the recent change from BSNL made the FUP to 5GB.
Also, BSNL is running a promotional offer under which it has removed the FUP limit for all the broadband plans, meaning customers can enjoy pre-FUP download speeds even after completion of said FUP. And the best part is the BB249 plan is also valid for this promotional offer.
On top of the data benefit, the BB249 plan offers all users unlimited free voice calls to any network in India between 10:30 PM and 6 AM every day. And on Sundays, voice calls are completely free for the entire day. BSNL also changed updated the free night voice calling timings very recently.
As stated, this plan is valid for six months from the date of enrolment, meaning for the first six months, customers are required to pay Rs 249 per month. Post six months, BSNL will move the BB249 plan users to BBG Combo ULD 499 broadband plan.
BSNL also states this plan will also be available on FTTH as well for the same price. And there won't be any installation charges during the promotional period. The BB249 plan was introduced back in 2016, and since then BSNL has been extending the validity of the plan, thanks to the heavy demand from the subscribers across the country.