BSNL has revised the denominations of the base plan as well as the special tariff vouchers for its CDMA subscribers Pan India.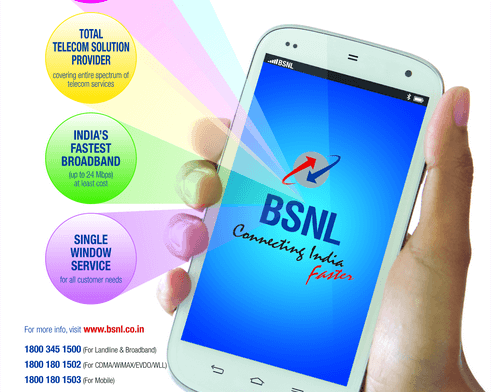 This revision comes in compliance of the regulation passed by TRAI which says that Plan vouchers and STVs cannot be in multiples of 10 as those denominations are reserved for talk time top up vouchers only.
The details of the revised tariffs for CDMA is given below.
NAME
Validity
Existing MRP(Rs.)
Revised MRP(Rs.)
PLAN VOUCHER
180
20.00
21
STV @ 25(On-Net @ 25)
90
40.00
41
STV @ 1P/2 Sec.
90
50.00
46
Quarterly Local Azadi Pack
90
510.00
508
STD AZADI PACK
30
420.00
416
EVDO UNLIMITED STV
15
450.00
447
EVDO UNLIMITED STV
30
840.00
838
2.5 GB Free Usage EVDO
30
290.00
291
1 GB free data usage NIC
30
50.00
51
Reduced data [email protected] Paisa/MB FOR NIC &

EVDO

90
90.00
87
Unlimited data usage NIC
30
400.00
396
These changes in tariff apply with immediate effect. Subscribers are advised to confirm with customer care before recharging with any of the above mentioned denominations. BSNL will be announcing many offers and schemes starting today and extending till 7th October in celebration of its Foundation week.
Physiotherapist by day and techno buff by evening, Esmail is our very own in-house spectrum specialist. He has a keen eye for the Mobile data and DTH segments.