Bharat Sanchar Nigam Limited (BSNL) and Softbank are in talks with each other about leasing out broadband bandwidth from OneWeb's low earth orbit (LEO) communication satellites. This new development if takes place, is then going to revolutionise the telecom industry in India with low latency internet and voice services. To go ahead with the new plan, high ranked officials of BSNL made a presentation to SoftBank executives about the preparedness of telco to make use of the LEO satellites, said BSNL Chairman Anupam Shrivastava. The presentation also included the telco's plans about how they will strategically utilise the broadband bandwidth for a consumer as well as the enterprise application.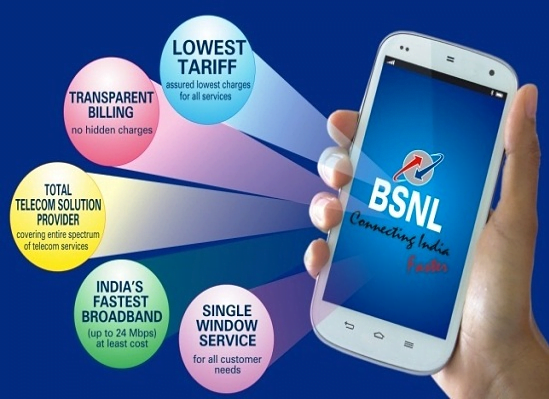 It is noteworthy that OneWeb is not the only one responsible for setting up the Low Earth Orbit Satellites which are being talked about. Other companies like SoftBank, Airbus, Bharti Airtel, Virgin, Coca Cola, Hughes, Intelsat, Grupo Salinas, MDA and Qualcomm have also joined with the Greg Wyler led company to make this possible. SoftBank owns 40% stake in OneWeb. The satellites which will be launched by the group will orbit the earth at the height of approximately 150-200 kilometres from the surface.
As reported by ET, Anupam Shrivastava also shared his insights on the same saying "OneWeb is a newly conceived idea. SoftBank is coming up with 850 LEO satellites to cover every nook and corner of the earth with each satellite facing a land mass every time."
When asked about the recent developments with BSNL, SoftBank officials declined from answering any questions. However, the Chairman of BSNL did not shy away from answering them and said that OneWeb is a disruptive technology but the plan which is being discussed will also require permission from the government and the regulators since such method of relaying internet services haven't been implemented previously in India. He further added "If it succeeds, it has the potential to disrupt all telecom service providers worldwide. This technology will only need a gateway to pump bandwidth and distribute anywhere in the world."
Shrivastava also highlighted that the new technology would not depend on a lot of factors but instead will only need customer premise equipment (CPE) thus eliminating the need for mobile towers and optical fiber cables. He also claimed that this new service would be better than the existing technologies which are being used for providing internet services to the consumers. He highlighted that services like voice communication, ultra-high speed Internet, leased circuits and TV/FM transmission would be easily enabled by this yet-to-come technology. He went on saying that if this plan takes off, the entire project would be completed in three phases over a period of five years.
To lift the project up from ground BSNL has also signed a Memorandum of Understanding (MoU) with SoftBank for cooperation in the areas of fifth-generation (5G) technology, smart cities, Internet of Things (IoT) and robotics. If these plans really come to fruition, it will be a remedy for Modi government's Digital India initiative which is right now lacking in competency owing to unavailability of connectivity. For this technology to pass through, the plan which is being drafted by BSNL and SoftBank together will have to come under the scrutiny of Ministry of Home Affairs (MHA) and the Department of Telecommunications (DoT) first where it will need approval.
Talking about other areas which the talks covered during the meeting with SoftBank Anupam Shrivastava further added "Other than OneWeb, we have identified various areas such as 5G and smart cities. They (SoftBank) have various platforms available for devices, communications and data analytics."
Besides that, the Chairman also added that the data analytics platform which will play a vital role in smart cities will be developed by Japanese companies who have expertise in that particular area. Whereas, other prospects like GST compliance tools to prevent revenue leakage will also be developed by way of Robotics Process Automation in partnership with SoftBank.