Bharat Sanchar Nigam Limited (BSNL) is now offering 2GB of free data to the customers who're joining the network. The company has officially announced this offer a couple of days without issuing the list of eligible circles. In the past, BSNL offered the same scheme on a pan-India basis, so expect the offer applicable in every circle where BSNL has its operations.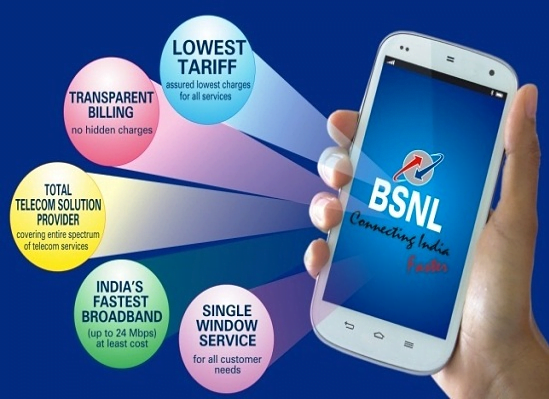 In the official statement, BSNL confirmed that to avail the offer, a customer must be using a compatible 3G handset. Also, the free 2GB data is valid for 30 days from the date of subscriber joining the BSNL network.
The state-run operator also termed the new promotional offer as Indian Government's Digital India initiative. The primary aim of this offer is to allow customers experience internet for the first time. To recall, BSNL offered the same scheme for new customers.
Being a promotional offer from BSNL, this offer would be valid for 90 days from the date of introduction. After 90 days, BSNL may re-introduce again or completely kill it. BSNL is known for such moves, and it ultimately follows Indian government's Digital India initiative.
Also, this is the first good offer from BSNL in 2018. So far, the operator made two significant changes which disappointed its users to the core. On the New Year day, BSNL revised the broadband night voice calling timings from 9 PM to 7 AM to 10:30 PM to 6 AM. This disappointed BSNL broadband customers across the entire nation.
The second change BSNL made is to its tariff plans of Rs 485 and Rs 429. The operator reduced the validity of both the plans from 84 days to 74 days and 71 days respectively. This move also disappointed its users as private telecom operators are offering better benefits with much longer validity to their customers.