Bharat Sanchar Nigam Limited, is not letting itself down in front of Reliance Jio's competitive pricing. The state-owned telco is all set to compete as JioFiber arrives in the FTTH space in India. It is no surprise that the telco is making harsh attempts to keep and increase its subscriber base. In Kerala, the telco has doubled the FUP data limits for its three FTTH plans while keeping the prices same.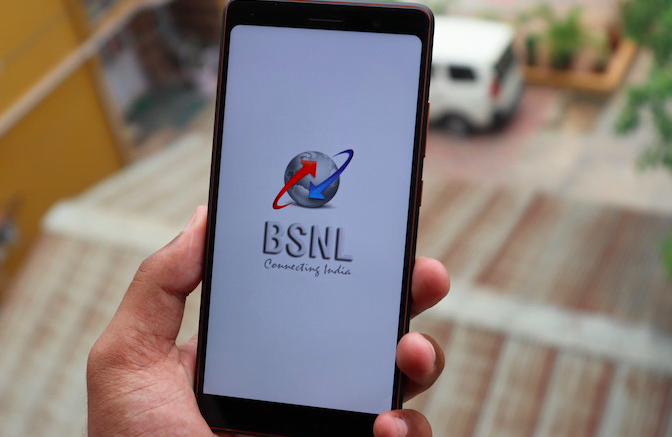 FIBro BBG ULD 1045 CS48
The entry level fibre broadband plan by BSNL, Fibro BBG ULD 1045 CS48 is now offering 100GB of FUP data with a download speed of 30 Mbps. Before the telco extended its FUP cap, the plan was offering 50GB data. After FUP limit exhaustion, the speed drops to 2Mbps, the plan does allow unlimited data. The charge of this monthly plan remains the same as Rs 1045.
FIBro BBG ULD 1395 CS49
The next in line from BSNL is Fibro BBG ULD 1395 CS49 which offers 40 Mbps bandwidth speed and 150GB of FUP data. This plan earlier had just 75GB of FUP limit. Same as earlier, the internet is unlimited though once again the post FUP speed is reduced to 2 Mbps. The plan costs Rs 1395 monthly rental, and this is exclusive of taxes and other charges.
FIBro BBG ULD 1895 CS129
Lastly, from BSNL is the Fibro BBG ULD 1895 CS129 plan which offers whopping 50 Mbps bandwidth speed. Under this plan, BSNL is now offering 200GB of FUP data against the 100GB limit of earlier. The post FUP speed as always is reduced to 2 Mbps. The plan costs Rs 1895 per month which is exclusive of taxes and other charges.
Additionally, these BSNL Fibro plan subscribers can avail one static IP address for Rs 2000 additional charges. The plans also include voice over facility over FTTH which is available with minimum FMC commitment of Rs 195 and above. BSNL did not mention any voice calling benefit with these plans.
However, these plans are only available in Kerala circle currently. Moreover, BSNL Fibre broadband has been rolled out in the select cities only. These will be launched in other areas in a phased manner as the company is investing heavily in the wired broadband segment. The telco recently introduced BSNL FIBRO BBG ULD 995 CS287 broadband plan in select cities of Kerala.