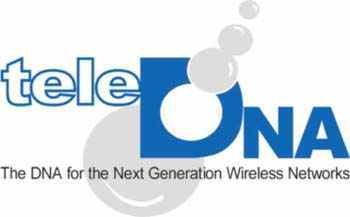 After the successful deployment of service delivery platform in south zone TeleDna leading VAS technology and infrastructure provider, today announced that BSNL has successfully deployed TeleDNA's SDP (Service Delivery Platform) in the West Zone.
TeleDNA SDP offers numerous advantages, enabling BSNL to seamlessly integrate multiple messaging platforms, mobile contents & applications and manage diversified services through unified network access.
TeleDNA SDP paves the way towards an IMS-compatible services platform where multimedia services can be made available to BSNL customers.

"With 3G services of BSNL in the west zone, there will be a lot of demand for offering innovative value added services and billing models. TeleDNA has deployed the best in breed platform for BSNL and we believe that our SDP will address the increasing demands of the customers and give BSNL a competitive, technological and financial edge over competitors," said Mr. Praveen Nallapothula, CEO, TeleDNA Communications Pvt Ltd.