There is no doubt about the fact that currently Bharat Sanchar Nigam Limited (BSNL) is shipping some of the most attractive data plans to its subscribes right now. The BSNL subscribers enjoy massive data benefits along with other additional benefits that the telco is offering. However, there was one thing that put BSNL behind other telcos, and that was the lack of a robust 4G network, but we know that BSNL has been working on getting its 4G network up and running and in some places, the telco has established a very fast network for the consumers. In line with that, for the areas where the BSNL 4G network is functional, the telecom operator has introduced two new special prepaid vouchers which might perhaps be the most attractive prepaid vouchers available in the market.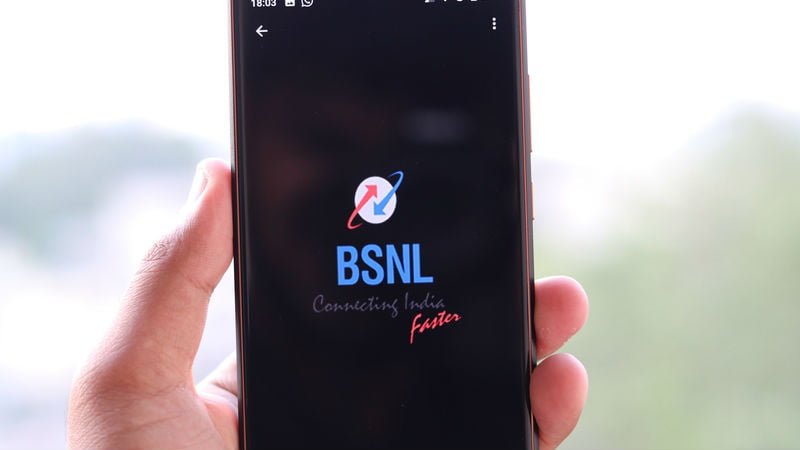 BSNL STV 96 With 28 Days Validity Details
The first STV that BSNL launched for the subscribers on the 4G network is the STV 96. The Rs 96 STV will only be valid in select circles where the BSNL 4G network is active. It is also worth noting that the areas that BSNL has listed with an active 4G network are in Maharashtra and include regions like Akola, Bhandara, Beed, Jalna, Osmanabad and other nearby regions. Speaking of the benefits of this new STV launched by BSNL, the telco has noted that the subscribers who recharge with the STV 96 plan will enjoy a whopping 10GB data per day and it will come with 28 days validity. There are no other benefits with this STV, which means that the subscribers will only get data and not calling or other benefits. BSNL has also noted that this STV will be available for a limited period only.
BSNL STV 236 With 84 Days Validity Details  
The other plan that BSNL has launched under this category is the STV 236. The Rs 236 STV from BSNL is a similar plan, and this one will also offer the subscribers 10GB of data per day, but the validity of this plan would be 84 days. It is worth noting that BSNL is shipping massive data to the subscribers in the regions where its 4G network is active. There is no doubt that around this price range, BSNL is shipping the most attractive data plan and is offering the most data out of all the other telecom operators. The introduction of these two new STVs is going to help the telecom operator in luring more subscribers, especially in the area where the 4G network of BSNL has become active.
Recently, the telco has also withdrawn a bunch of voice-based STVs thus hinting towards an enhanced focus towards the data-based STVs. Also, the telco is shipping a Bumper Offer to its subscribers; wherein, the subscribers enjoy 2.2GB of additional data on top of their normal daily data limit.