Bharti Airtel, the country's largest telecom operator, has announced a strategic partnership with Ola, the transportation service to offer a wide-range of digital services to customers. Both Airtel and Ola's applications will now provide a comprehensive ecosystem to address the country's growing mobility needs.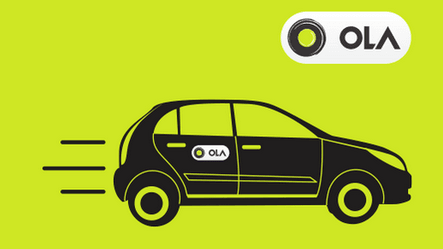 "Ola will leverage Airtel's integrated suite of enterprise services to power its operations, while Airtel will leverage Ola's vast network of hundreds and thousands of driver partners," says the press release issued by Airtel.
From today, Airtel Payments Bank, the country's first payments bank service will be integrated into Ola app to offer secure digital payment to the customers. Ola Money will also be incorporated into a digital payment solution within MyAirtel application and in Airtel's website as well. That said, customers can now add money to their Airtel wallet and can also recharge, pay bills by selecting Ola Money as a payment option.
Besides this, the collaboration between the two firms will now assist customers to book an Ola ride through Airtel retail points across the country. Airtel will be able to leverage Ola's extensive base of driver partners, who will act as retail points for recharging Airtel prepaid numbers on the go.
Gopal Vittal, MD & CEO (India & South Asia) Bharti Airtel said, "At Airtel, we are constantly innovating to build products and partnerships that accelerate the development of India's digital ecosystem. We are delighted to partner Ola to enable a seamless digital experience for customers. Both companies have strengths that complement each other and this offers massive scope to co-create exciting products and solutions for customers. Ola will also benefit from Airtel's extensive retail network and our integrated suite of world-class connectivity solutions for businesses that help them drive growth through better efficiency."
Besides the payment partnership, the collaboration also has the content partnership, which will allow Airtel and Ola build their content solutions for the customers of Ola Play. That said, Airtel's digital content services will now be accessible via Ola Play. It is also said that both the companies will also work together to offer a broad range of value-added services from Airtel's stable to Ola customers over time.
In spite of this, Airtel will facilitate migration of the Ola devices to Airtel 4G network. Airtel already has 4G services on a pan-India basis and is offers better connectivity for the drivers.