New wearable smart devices such as smartwatches, smartbands, and fitness trackers are slowly becoming a rage and the wearable devices are catching the pace at a brisk rate. Wearable technology is pretty much the future of devices and the transition has already started. There is still 2-3 years of time before wearable devices become a mainstream product category but every major electronics giant has already entered the segment and has put forth their first few smartwatches.
We will take a look at the worthy smartwatches that are currently available in India, and express our opinion about each of them.
Motorola Moto 360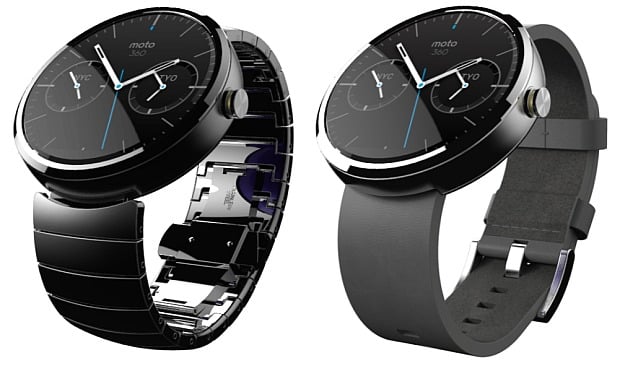 The Motorola Moto 360 is probably the best looking smartwatch on sale in the country, but beauty comes with a price. This Android Wear based smartwatch features a 1.5-inch circular IPS LCD display with a resolution of 320 x 290 pixels, and is protected by Corning Gorilla Glass. Under the hood, there is an old TI OMAP 3 SoC coupled to 512MB of RAM and 4GB of internal storage. It is also equipped with a pedometer, a heart-rate monitor, and IP67 certification for water-resistance. It is powered by a 300-320mAh battery which roughly lasts about a day or a day and a half depending on the usage pattern.
Price: Rs. 17,999
Our Verdict
It is the best-looking smartwatch and it seems like a good proposition, though the chipset under the hood is dated and the battery life isn't very good. Also, it might be too costly for many consumers to invest on a smartwatch.
Samsung Gear Live
The Samsung Gear Live is an Android Wear based smartwatch which comes with a 1.63-inch Super AMOLED display which has a resolution of 320 pixels. Powering it, is a 1.2GHz processor and joining it is a 512MB RAM. The internal storage is 4GB and giving it the juice to run is a 300 mAh battery. It uses Bluetooth 4.0 LE for connectivity and comes with a heart-rate monitor, compass, gyroscope and accelerometer like every other smartwatch. It also runs on Android Wear like the Moto 360.
Price: Rs. 15,900
Our Verdict
It is a complete package in terms of a smartwatch and the only thing which holds it back is the form factor which doesn't make it look classy.
LG G Watch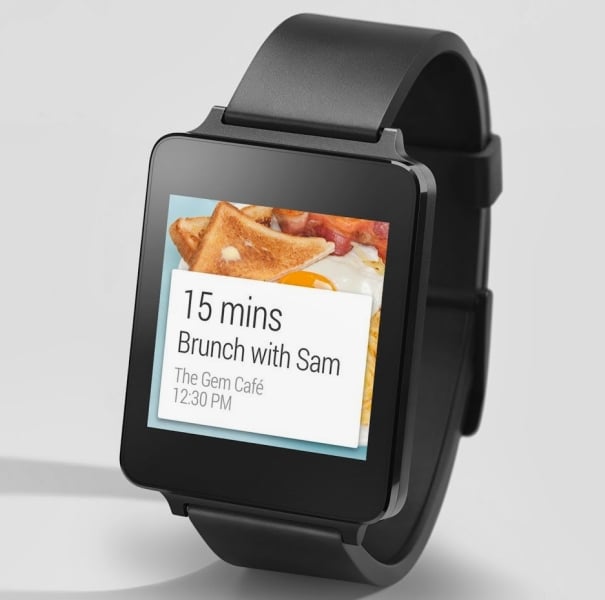 The LG G Watch is the cheapest smartwatch to run on Android Wear and the recent price cut of Rs 8,000 has made the watch gain our attention. It has a 1.65-inch display with a resolution of 280 x 280 pixels and a 1.2-GHz processor does duty inside it. The RAM is 512MB and a 400 mAh battery powers it. The sunlight legibility is on the not-so-good side of things. It also runs on Android Wear and gets the usual set of sensors. It lasts a day with 'Always On' mode and around two days or slightly more with that feature turned off.
Price: Rs 8,399
Our Verdict
Despite the drawback of low sunlight legibility, priced at Rs. 8,399, this is the best value-for-money smartwatch in India on sale right now. You should seriously consider buying this if you were thinking of trying out Android Wear as soon as possible.
Samsung Gear Series Smartwatches
The Samsung Gear 2 costs Rs. 19,999 while the Samsung Gear 2 Neo costs about Rs. 14,999. Both these smartwatches run on Samsung's home-baked Tizen platform, which limits their compatibility with non-Samsung smartphones and tablets. They come with a 1.63-inch displays with a resolution of 320 x 320 pixels. The Gear 2 features a 2-megapixel camera but the Gear 2 Neo doesn't. Both of them are IP67-certified and use Bluetooth 4.0 for connectivity with other devices. They get the usual set of sensors as other smartwatches.
Price: Rs. 19,999 (Samsung Gear 2) and Rs. 14,999 (Samsung Gear Neo)
Our Verdict
The Samsung Gear smartwatches offer great features and battery life when compared to Android Wear based competitors but its narrowed compatibility with non-Samsung devices is a great let down. If you own a Samsung smartphone, they are a great addition to your digital lifestyle, but otherwise they're a waste of hard-earned money.
Spice Smart Pulse M-9010
The Spice Smart Pulse M-9010 is the cheapest smartwatch available in the country. It runs on a Java-based operating system and works as a stand alone phone. It has a dual-SIM card slot and support for voice calling. It can be paired with Android smartphones through an app named BT notifier. It has a 1.5-inch display with a resolution of 320 x 240 pixels and has a 420 mAh battery. It has a 0.3MP camera for video calling and has an expandable storage of up to 8GB.
Price: Rs. 3,999
Our Verdict
We advise you against buying the Spice Smart Pulse M-9010. Yes, it is priced at just Rs. 4,000 but that doesn't mean you go and waste your hard-earned money. It would be wise to save some more money and buy the LG G Watch due to much better performance and software support. You should buy this only if you really want a cheap smartwatch with a SIM card slot.
Verdict: Which smartwatch should you buy?
Currently, the LG G Watch is the smartwatch you should buy. The Moto 360 looks great but will it be wise to spend 3 times more just for the looks even though it has a very old chipset under the hood? The LG G Watch gives you the maximum value for money and will keep on getting updates for a while. If you want and have the money to spend, we advise you to wait till the second generation of Android Wear smartwatches launch. They will come with battery efficient screens, and with support for GPS connectivity. The smartwatch market should heat up with the launch of Asus ZenWatch and LG G Watch R. Also, if you are an admirer of Apple products, we would like to remind you that the Apple Watch is supposed to be out in the market by early 2015.