Indian telecom operators did not have the best year in terms of financial status, but there's no doubt that customers are benefitted the most. BSNL is one amongst them which offered attractive tariff plans right from the start of the year. At the start of 2017, BSNL was under tremendous pressure with two major threats. The first one is to overcome the threat from Reliance Jio and to retain customers, which it succeeded in doing so. And the second one is to launch 4G services, under which it disappointed the customers yet again. I have lost count of how many years BSNL has been promising to launch 4G services.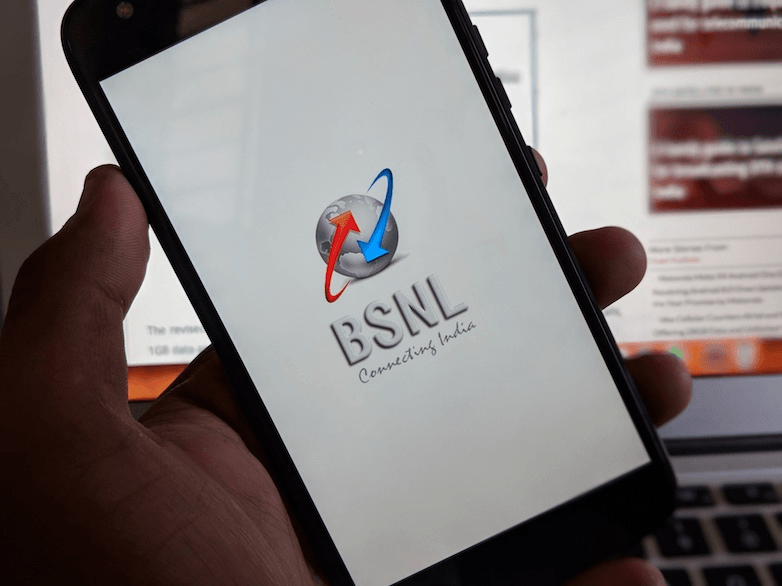 The state-run telecom operator had a decent 2017, but not the satisfying one though. It offered attractive tariff plans, retained the customer base, in fact, it might be third in the list of increasing customer base in 2017. Apart from these, did BSNL achieve anything in 2017? Here's everything BSNL did in 2017:
Rivaled Reliance Jio in its Own Game
Reliance Jio's major weapon is to offer best tariff plans in the market. And BSNL tried to be the next Jio in the town in the entire 2017. It launched various new tariff plans, and most of them are attractive. Plans such as BSNL Sixer 666, Triple ACE, etc. are some of the examples.
However, with the year passed, BSNL slowly reduced the benefits and validity of all the plans. Now the same plans offer much lesser benefits as compared to private telcos current tariff plans.
Powered India's First MVNO Service- AEROVOYCE
Adpay, a mobile payment provider, has partnered with BSNL to launch India's first MVNO service- AEROVOYCE, which recently announced its soft launch of services rollout.
Under the agreement, AEROVOYCE will use the spectrum of BSNL to provide telecom services in the country. AEROVOYCE has already started selling SIM cards in Tamil Nadu and Pondicherry regions, and it also said to offer unlimited voice calls and SMS.
In addition, BSNL partnered with Plintron, one of the world's largest multi-country mobile virtual network enabler. Under this partnership, Plintron is looking to launch Virtual Network Operations in India which uses BSNL' state-wide network.
Revised Entire Postpaid Lineup to Match Rival Operators
With increasing popularity for prepaid plans, BSNL revised its postpaid plans with better data offering. BSNL might be the only telecom operator in India to offer a postpaid plan without any data FUP. Yes, you heard it right, BSNL's Plan 1525 postpaid plan now offers unlimited data without any daily or monthly FUP.
Announced Feature Phone Offers to Increase the Subscriber Base
BSNL's answer to Reliance JioPhone is the partnership with mobile brands such as BSNL and Detel. Back in October, BSNL announced the Micromax Bharat 1 feature phone putting it directly against the JioPhone. BSNL's role in the Bharat 1 feature phone is to offer a Rs 97 tariff plan, which gives unlimited voice calls and 5GB of high-speed data.
Recently, the company announced Detel D1 feature phone at just Rs 499, which gives both the phone and discounted voice calls for one year.
Maintained the Leadership in Wired Broadband Segment
BSNL has emerged as a winner in the wired broadband sector with a market share of over 50%. Thanks to the broadband plans without any FUP, BSNL has received a massive response, and at the same time, this offer has earned a good number of subscribers for the company. Currently, BSNL has over 12 million broadband subscribers across the country.
No 4G Services Launch in 2017
For the past three or four years, BSNL has been promising to launch 4G services in India, but until now, not even a single circle has BSNL 4G coverage, which is disappointing. With operators such as Reliance Jio and Airtel preparing for the launch of 5G, BSNL is still stuck on the 3G network itself.
BSNL is now said to launch 4G services in Kerala in January 2018, but does any care now? I don't think so.
Overall, BSNL had a great 2017, but not launching 4G services is a huge disappointment for its consumers. BSNL subscriber base is over 100 million now, and it might reach 120 million by the end of 2018. BSNL must launch 4G services in early 2018 to compete with private telecom operators.