HMD Global, the new home of Nokia smartphones is now rumoured to launch a new smartphone, dubbed as the Nokia 1. The smartphone could be the company's entry-level device ever and will be positioned below the current entry-level smartphone Nokia 2. The device is expected to launch in early 2018, and it could be the brand's first Android Go smartphone. The phone may land first in Russia in March 2018 carrying a price tag of 5,990 rubles.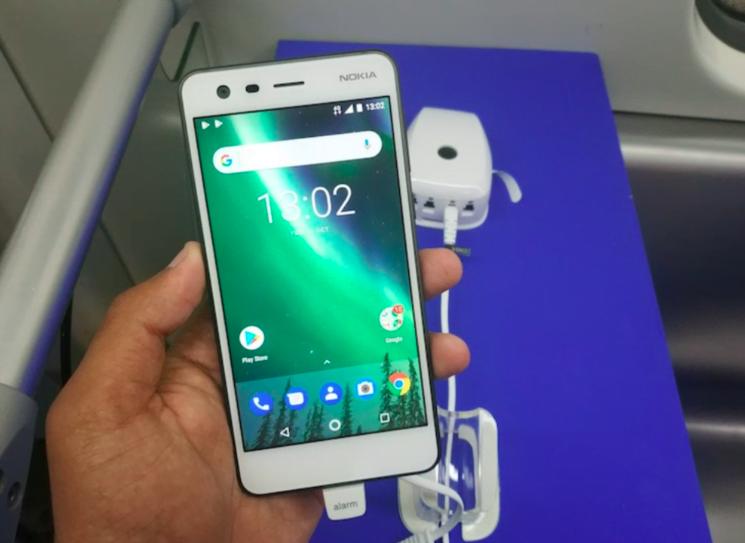 After a successful debut in the smartphone market with Android-powered Nokia smartphones, HMD Global's aim for 2018 must be to secure decent market share across the globe. And the best part is the company is promising that 2018 would be wonderful. Google recently announced the Android Oreo (Go Edition), designed exclusively for entry-level handsets. HMD would be looking to take advantage of the project by launching a new smartphone.
As per a tweet by Eldar Murtazin (@eldarmurtazin), the Nokia 1 will be launched in March 2018 in Russia first. The smartphone may launch in the Indian market at the same time, considering the fact that Google's Android Go platform is designed keeping Indian market on mind.
According to the tweet, the Nokia 1 will feature entry-level hardware in the form of HD display, 1GB of RAM, and 8GB of internal storage. That said, these are the specifications of the recently launched Nokia 2 smartphone, which costs Rs 6,999 in the Indian market.
Google officially confirmed that there would be a lot of Android Oreo (Go Edition) smartphones coming in early 2018. We won't be surprised if HMD launches an Android Go smartphone in early 2018. The Android Oreo (Go Edition) is made up of three components- Operating System, Google Apps, and Google Play Store.
The Android Oreo (Go Edition) is built on top of Android 8.1 Oreo, and Google already announced watered down versions of its applications- Google Go, Google Assistant, YouTube, Gmail, Maps, etc. And all the apps consume less storage space and RAM as well.
In addition, both Qualcomm and MediaTek announced their support for Android Oreo (Go Edition) smartphones, meaning the Nokia 1 will be powered by either MediaTek or Qualcomm chipset. Having said that, the Nokia 1 may be powered by a MediaTek SoC. The price of the smartphone is rumoured to be 5,990 rubles, which translates to Rs 6,600.
Other brands such as Lava, Micromax, Intex, etc. will release an Android Oreo (Go Edition) smartphones in early 2018.