BSNL (Bharat Sanchar Nigam Limited) has officially confirmed to launch its 4G services in Kerala next month. Followed by the rollout in Kerala, BSNL would expand the services to Odisha and other regions. This news is confirmed by BSNL's Chairman and Managing Director Anupam Shrivastava. BSNL 4G services are rumoured to launch since a long time, and even several officials in the past spoke about the rollout of 4G services, but until now, the rollout has not begun.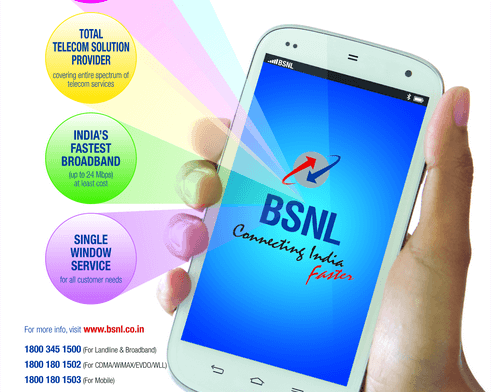 Speaking with PTI, Shrivastava said "We are going to start 4G from Kerala. That will be our first circle on 4G LTE. We will initially focus on those areas where 3G coverage is low." BSNL is hoping that the launch of 4G services on Long Term Evolution route will help its customers enjoy high-speed data.
BSNL is currently offering mobile broadband over 2G and 3G, and the speeds are mediocre at best when compared to the 4G download speeds offered by private telcos such as Airtel, Reliance Jio, Idea Cellular, and Vodafone.
The government-owned PSU already have an established 4G footprint and is expecting the 5MHz spectrum in the 2100MHz band to be sufficient for the initial launch of its 4G services in Kerala. However, to offer 4G services across the country, BSNL requires additional spectrum.
Recently, it was reported that BSNL is seeking 5MHz spectrum in the 2100MHz band. "Once the additional 5MHz spectrum comes to us, we will start rolling out in Bengaluru, Hyderabad and other places. So the network will become 2G, 3G, and 4G with enhanced data capability," Shrivastava said.
BSNL, which currently has over 100 million subscribers across the country is planning to roll out 10,000 4G mobile sites by the end of March 2018. Shrivastava added that the mobile tower number would increase once the additional spectrum comes in.
In Kerala alone, BSNL has over 10 million subscribers, and it's no wonder that the company is looking to launch 4G services first in Kerala. BSNL is also looking to have a separate brand identity for 4G services, which will be announced at the time of 4G services rollout.