Asianet Broadband, a company that provides cable broadband service in Kerala, has re-introduced its iconic, true unlimited broadband plans offering speeds of upto 1 Mbps and 2 Mbps. A long-validity plan named 'Freedom 365' is also being introduced by Asianet for its subscribers.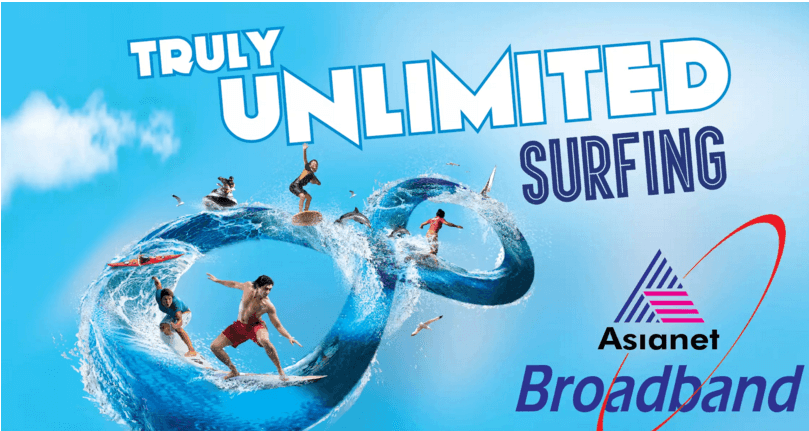 True Unlimited Plans
Asianet's True Unlimited Plan 510 offers 1Mbps unlimited broadband without any fair usage limits for Rs. 510 per month. The True Unlimited Plan 899 offers 2Mbps unlimited broadband without any fair usage limits for Rs. 899 per month. Both these true unlimited plans were earlier available with Asianet, but were later withdrawn. By re-introducing these true unlimited broadband plans, Asianet Broadband had entered into a direct competition with BSNL in the Kerala circle.
Freedom 365
Asianet has introduced the new Freedom 365 broadband plan, which has a long validity of an year. The plan offers 10GB of data at 10Mbps speed, which can be used anytime within one year period. The plan comes at a cost of Rs. 1499, and includes a free modem. The plan is aimed at users who use broadband occasionally and require a long term broadband solution at home.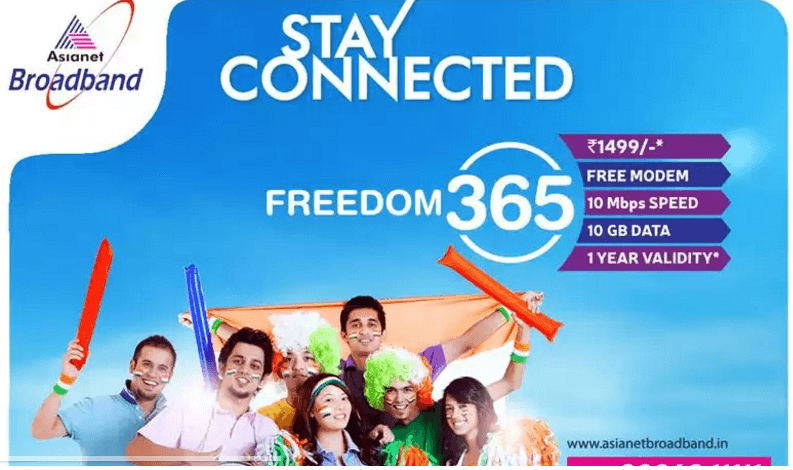 Recently BSNL has introduced five new unlimited broadband plans Kerala to reduce disconnection rate. However BSNL's unlimited plans comes with fair usage limit and post FUP speed of just 512 kbps. This makes Asianet true unlimited broadband plans more attractive and affordable for broadband users.