Customer support is the back bone of any company in the service sector. I believe in this theory so much that I actually made a presentation out of it, which basically says that customer support is the new marketing.
Earlier, getting customer support meant that you either had to visit the official gallery or talk to the customer support executive on phone. But these days we have more than one option to reach out to these carriers, through
Voice calls
Official gallery
USSD to get any information on your account
Social media
Mobile apps
Over the years, operators have more than welcomed the new ways of connecting with the audience, however most of them are not necessarily doing a great job. I'll specifically talk about social media as that's the primary way I reach out to operators these days.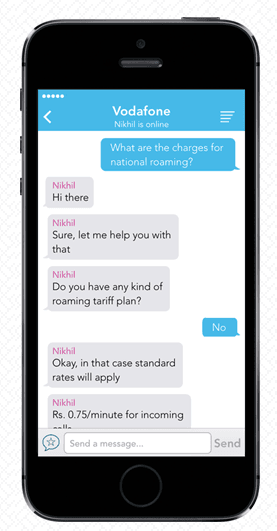 The reason why I loved customer support through social media for a while is that it is more transparent and used to be faster. As an example, recently I received a bill from Vodafone after I discontinued their service. I visited the Vodafone gallery, which is located just besides my building. Since, I had to rush for a meeting soon, I couldn't wait for more than 20 minutes, within which I kept wondering mera number kab aayega. This is the problem with official galleries. They operate from 9-5, when I am at work. So instead, I just sent out a tweet to Vodafone and the issue was sorted within minutes.
This is why I started loving customer support on Social Media. While operators such as Vodafone, Idea and Airtel started with a bang on social media sites like Twitter, it appears that most of them have moved on to take it as a 9-5 job. While I understand the constrains a company faces, if it were to constantly monitor social media but it needs to understand that most of the young generations are on these sites and the medium is transparent in the sense that any wrong move or ignorance can hurt the company.
That said, I believe the setup cost to the company to setup social media customer care would be much less than setting up call centres / physical stores.
Then, there is this new app called Haptik which is trying to bring customer support for all consumer brands under one roof with its mobile app. It is basically riding on the messaging apps phenomenon. The way it works is you message an official expert from the app of the respective brand and they will answer you, typically within minutes.
The only issue with the app is that these people are not official representatives from the company but experts hired by the app. Though, the company says that it plans to bring official brand representatives on the app. I see a lot of potential with the app if that happens.
Broadly, telcos are adopting new mediums where people are increasingly flocking. However, it still needs to improve on its quality and frequency.